Advocates are lawyers who are eligible to practice law in the courts of law in India. In the article 'Difference between Advocate and Lawyer,' the difference between advocate and lawyers has been elaborately discussed. Do give it a read before reading this article.
Importance of Advocates:
Advocates play a pivotal role in delivering social justice. Advocates over the years have played a crucial role in broadening the concept of what people with rights can accomplish. If there is an infringement of any right of a citizen then it is the Advocates who make sure that the citizen gets a redressal.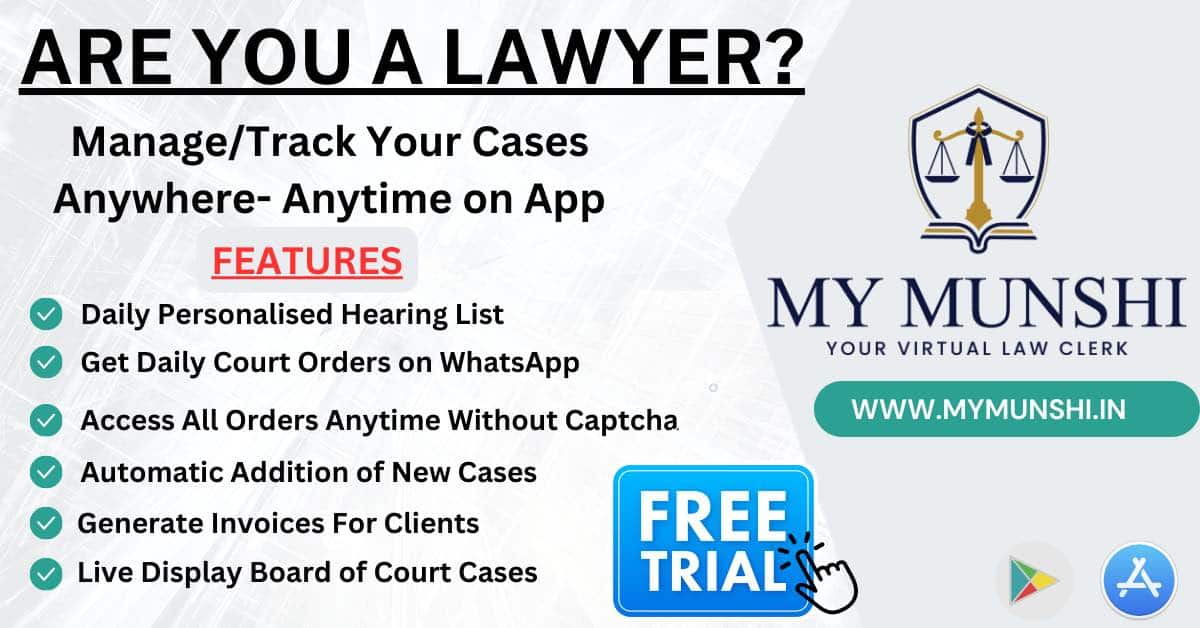 Thus advocates are an important part of the Justice system.
Protection of Advocates:
As people connected to the judiciary carry out the Noble work of delivering Justice, it is important to protect them and provide them special privileges. Granting protection and privileges is important to make sure that the justice delivery system stays efficient and unbiased.
Judicial officers are protected under the Judicial Officers Protection Act, 1850.
Judges are protected under the Judges Protection Act, 1985.
Similarly, Advocates are also protected under the Advocates Act, 1961 and the Legal Practitioners Act, 1879.
These acts protect the Advocates from malicious prosecutions and make sure that the Advocates don't face any undue hindrances while practicing advocacy.
Rights of Advocates:
1. Right To Freedom Of Speech And Expression :
Article 19(1) (a) of the Indian Constitution provides that the right to freedom of speech and expression is available to all citizens. An Advocate enjoys this right even in court, unlike other citizens.
2) Right to Practise:
It is the right of an Advocate to represent his client in the court of law. According to Section 30 of the Advocates Act, an Advocate has the right to practice his advocacy in any court of law in India.
3) Right for Welfare Fund :
As per section 15 of the Andhra Pradesh Advocates Welfare Fund Act, 1987, every advocate practicing in any court in the State becomes a member of the Welfare Fund.
4) Right of Fee:
As per Rule 11 of chapter II of Part VI of the Bar Council of India Rules, he has a right to a fee consistent with his standing at the bar.
5) Right to enter the Court :
An Advocate has the right to sit in the seats provided for advocates, whether he is having a case or not, and observe the proceedings.
Privileges enjoyed by Advocates:
1. Privilege of exemption from arrest :
An advocate, while going to the court or during the proceedings before a Court and while returning from the court, is exempted from civil arrest. However, this does not apply to arrest for contempt of court or arrests for criminal offenses.
2) Vakalatnama in favor of Advocate :
When the client signs Vakalatnama in favor of an Advocate, such an Advocate gets the exclusive privilege to represent his client in that particular matter. No other advocate can appear in that case without his consent for the reason of express prohibition.
3) An Advocate has a liability of Negligence :
No action can be taken against the advocate if he does any negligence.
4) An advocate can review Parliamentary Bills for remuneration:
Advocates have the privilege to review parliamentary bills and suggest amendments too.
Advocate sticker a Privilege?
In India, Advocates tend to stick Advocate Sticker on their cars to evade police actions. It is pertinent to know that in law there is no express provision to grant privilege to Advocates for use of such stickers. In December 2020 the Madras High Court held that misuse of Advocate stickers should stop. Read the full article here.
Case Laws:
1. In the case of Sampath Kumar v. Bar Council of India, it was observed by the SC that the right to practice as an advocate is merely a statutory right and not a fundamental right.
2. It was held in the case of Praveen Pandey v. The State of Madhya Pradesh, that if the advocate has been restrained from doing legal work, then it will be termed as a violation of their right as also mentioned under Art 19(1)(g) of the constitution.
3. In the case of Ramnath Lathi v. State of Madhya Pradesh, it was held by the apex court that an advocate who does not suffer disqualification has the right to plead.
Conclusion:
Thus it can be seen there are various statutory provisions that confer special rights and privileges to the Advocates. The advocates have also been given immunity against direct arrest. All this has been done only to administer justice in society.
However, if an Advocate misuses his powers then he is liable to be held in the clutches of Law as nobody is above Law in a democracy.
Edited by
Rajat Rajan Singh
Editor in Chief at Law Trend
Advocate at Allahabad High Court Lucknow
Written by
Harshwardhan Pawar – Intern; and
Aditi Batra- Intern