Today, in a big development in Fake TRP Scam case, Advocate Prashant Bhushan shared more than 50 pages of WhatsApp Chats between Arnab Goswami, Republic TV Editor-in-Chief and Former BARC Chief Partho Das Gupta.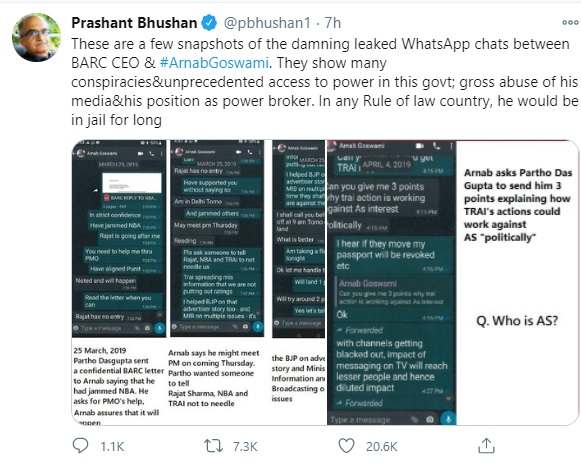 These chats are claimed to be part of the 3600-page supplementary charge sheet filed by the Mumbai Police in Fake TRP case.
The details leaked by Mr Bhushan reveals explosive information relating to Arnab Goswami's closeness with the Prime Minister Office and other office bearers of the current government. It has been alleged that Arnab Goswami has used this proximity to create fake TRPs.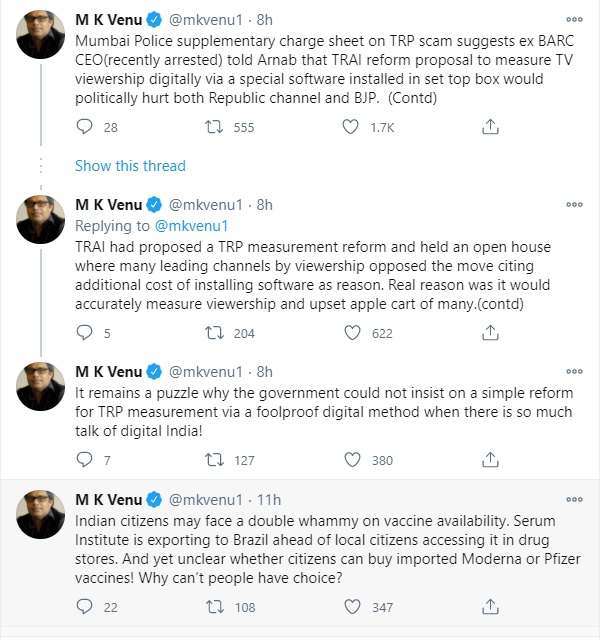 In one of the messages leaked, Ex-BARC CEO is alleged to have sent a confidential letter of BARC to Goswami, in reply to which Arnab Goswami says that he might need PM regarding this matter.
In some of the chats it has been shown that Arnab Goswami and Gupta is making fun of Rajat Sharma, Head of India TV, that he has no access to the Prime Ministers Office. In these chats Goswami claims that he had advance knowledge of all the big changes in the bureaucracy.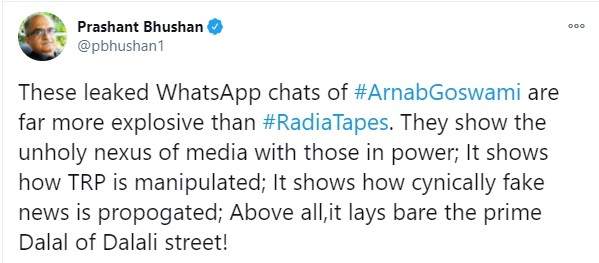 A reference of one "AS" is made at several places and shown as very powerful, as in one of the chats Dasgupta former BARC chief requests Arnab Goswami to help him in becoming PMO's Media adviser.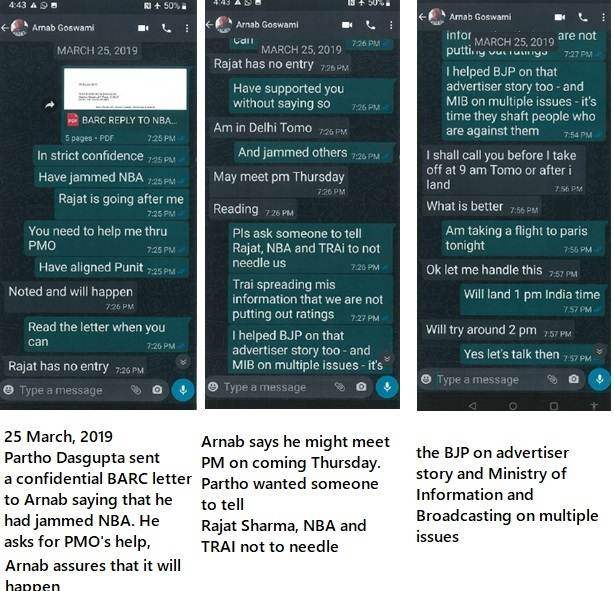 It is also alleged that the WhatsApp Chats reveal that Arnab Goswami had advance knowledge about the abrogation of Article 370 also.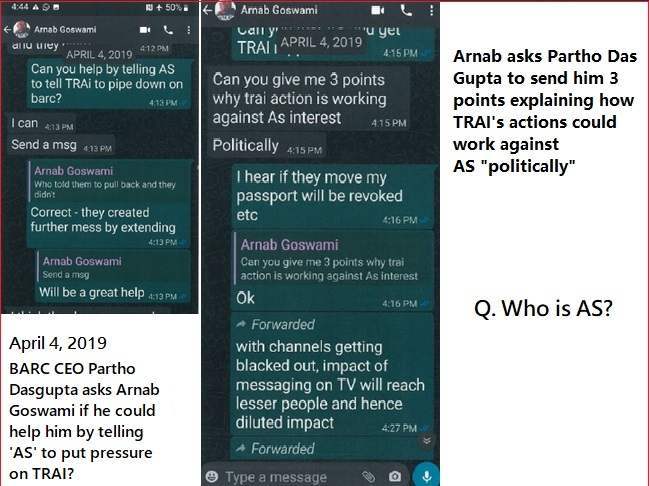 This explosive development has taken place on the same day when the Bombay High Court adjourned the hearing of Fake TRP case till 29.01.2021. As per the Mumbai Police, Arnab Goswami shall not be arrested til 29.01.2021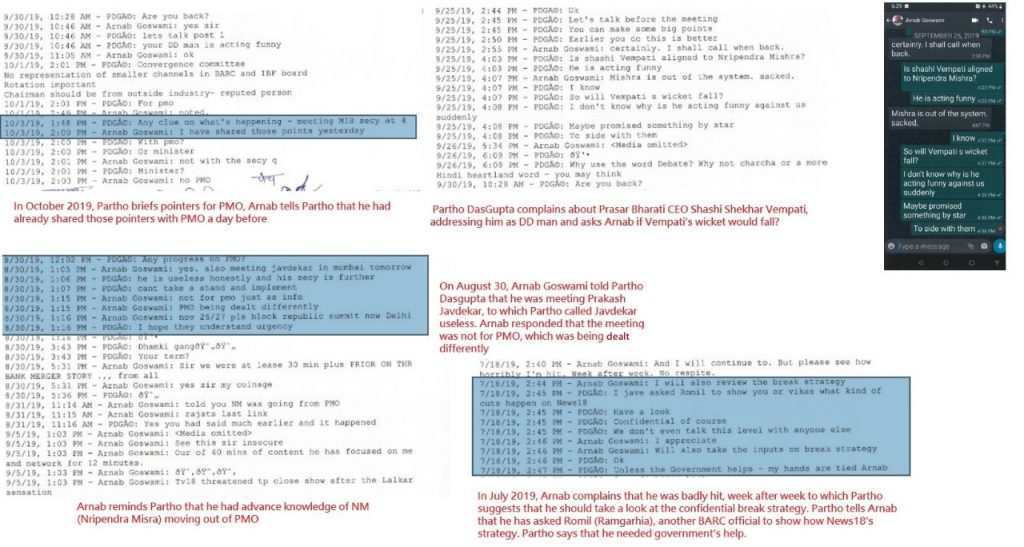 Read Also