After more than 3 years, the High Court at Allahabad and at Lucknow is going to start the Physical hearing of cases w.e.f 14 July 2021.
The Registrar Protocol has issued a press release stating that under the order dated 09.07.2021 of the Acting Chief Justice the High Court of Allahabad and Lucknow Bench will be opened for physical hearing of cases from 14.07.2021 under certain conditions.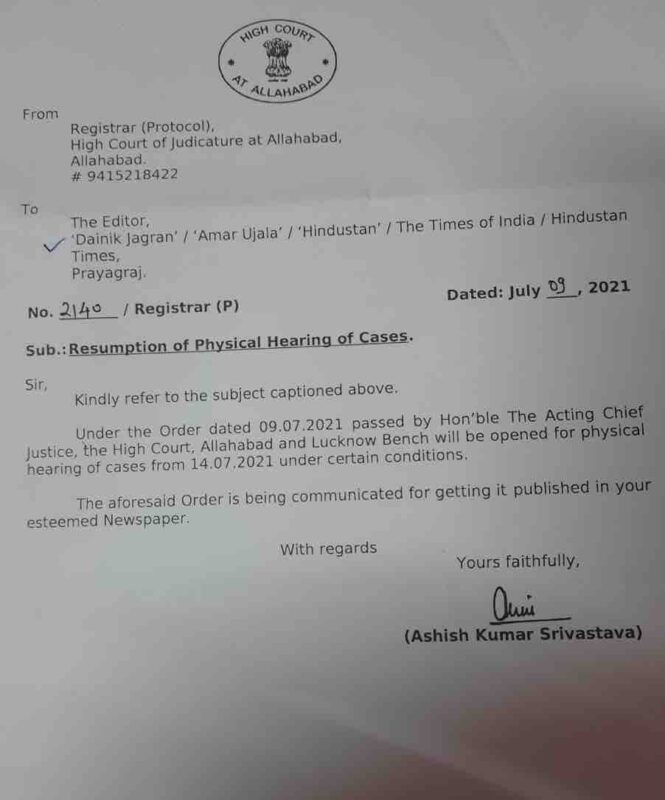 Very soon the guidelines will be released by the High Court administration regarding physical hearing of cases.