On Wednesday, the Allahabad High Court held a Full Court Farewell Reference led by Chief Justice of Allahabad HC Justice Pritinker Diwaker for Bombay High Court Chief Justice Designate Justice D.K. Upadhyaya.
Born on 16 June 1965, Justice Upadhyaya graduated in Law from Lucknow University in 1991. He was Enrolled as an Advocate on May 11, 1991. He practised in Civil and Constitutional sides at Allahabad High court, Lucknow. He was Elevated as Additional Judge on Nov 21, 2011 and took oath as Permanent Judge on Aug 06, 2013.
His said: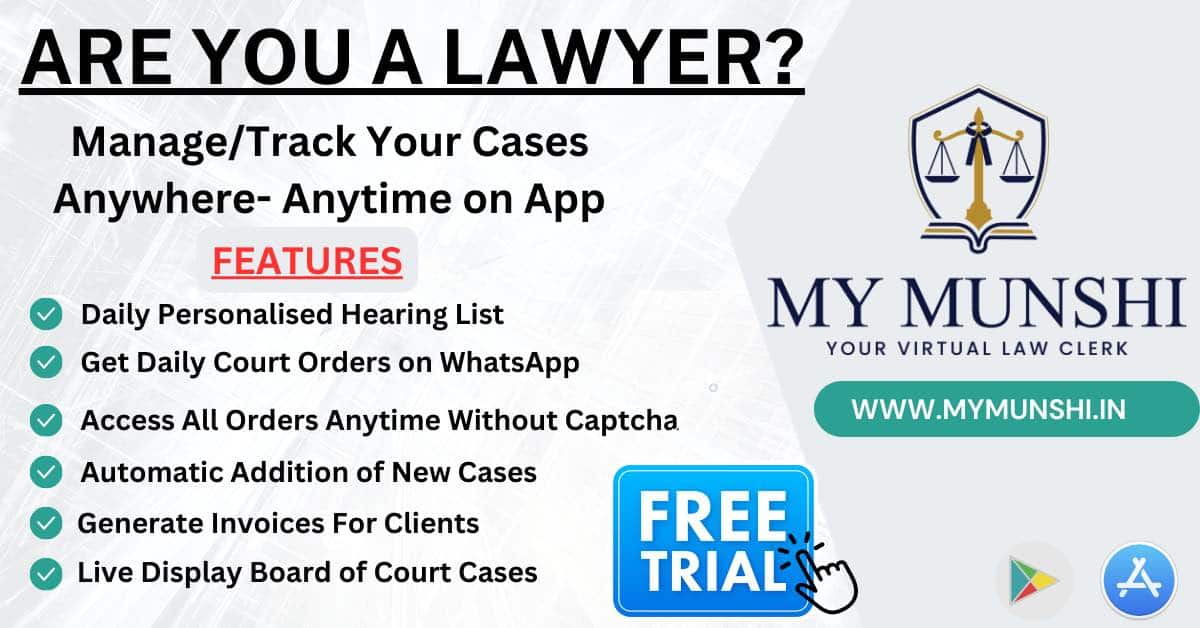 "First of all, I express my deepest gratitude to all present here as well as to those who are not present. For all the support, love and affection showered on me in my journey in this court which started in the year 1991.
I do not know whether I deserve the richly spoken words bestowed upon me in my appreciation. To say that I am leaving this court in Lucknow will not be a correct expression to define this moment. It is only that the Divine has entrusted me with a task which I am finishing today.
Whether I have accomplished this task or not is something I again leave it to all present here to judge. All I can say on this occasion is that all along these years, in the precincts of this court, both in the bar and on the bench, I have immensely enjoyed affection and goodwill from all corners. It has been my belief and I hold it to my heart that I owe a debt to the society, to this nation, to the system and to all of you which I have to repay.
Believe me, in whatever capacity I have functioned in my life, this has been the mantra which I have followed with a sense of responsibility. And I assure you that wherever I go, you will always find me sticking to this mantra which in essence has become my philosophy of life.
Despite the fact that sometimes some things are not reflecting well on the judicial system today, but I still hold our judiciary is one of the robust, most other judicial institutions throughout the globe. One thing I have always emphasized and will reiterate today as well is that credibility is the hallmark of any judicial system which primarily depends on the faith and trust of the people deposed in the system.
On this yardstick, it is my view that we as members of judicial fraternity enjoy the trust of the people who look up to the judicial system in the country in the time of distress. The moment we lose the trust and faith of the common people, we shall lose our credibility which will be difficult to regain and therefore independence of judiciary is to be guarded jealously.
On any occasion like today, it is but natural that anyone would travel back down the memory lane. As you all know, I have been a latecomer in the legal profession. I initially worked with my father and learned at his feet the basic contours of law. And then I joined the chambers of Shri Muhammad Arif Khan, senior advocate who taught me the etiquettes in and outside the court as a professional lawyer.
I thereafter worked in the chambers of Shri SK Kalia, senior advocate of this court, where the freedom and opportunity which I got to work are unparalleled. Merely by shrugging my shoulders with my fellow colleagues in his chambers, I learned the finer nuances of legal practice. For shaping my career as a lawyer, contribution of all these persons will never be forgotten.
My father, on day one of entering into the profession, taught me that a lawyer has to live like a hermit and work like a horse. I tried to follow his invaluable teaching throughout. My senior Shri Mohd Arif Khan gave me the best of the professional tips for drafting and arguing cases. I am indebted to him. Shri SK Kalia is not an individual, rather, he is an institution in himself.
His way of developing the junior lawyers and his associates in his chambers is admirable. The sparkle in his eyes while making a point to his junior associate is unbound. His unqualified love and mentorship have been unique and he played the major role in shaping me and meeting the challenges of life both professionally and personally. Kindly permit me to share an anecdote of my professional life in his chambers.
I was invested to draft a Writ Petition challenging an order passed by the then district magistrate Aligarh, who incidentally happens to be my friend and a classmate. We had studied together and thereafter he wrote the civil services examination and got through it and became a member of the Indian Administrative Service. I was sitting in the chamber with the brief at around six o'clock in the evening and suddenly a sense of nothingness engulfed me and I thought, look here, he is my friend. We have studied together and he is handling a whole district. What am I doing being a junior counsel here? I was giving a very gloomy look on my face and suddenly Shri Kalia entered the chambers and asked me what happened? Why are you giving such a dejected look?
I told him what all was going in my mind. Then the words of wisdom and encouragement which fell from his mouth were wonderful. He said, your friend is handling only a district and you are handling the constitution of India. At that very moment, all despair which has been troubling me just withered away in thinning. I drafted the petition, presented it in the court and got some favorable orders.
I salute him from the core of my heart. This insignificant anecdote I told you, especially keeping in mind the younger lot of the lawyers who are struggling to make their mark in the profession. Farewells are the times generally described as a moment of simultaneous joy and grief. However, I take it in a slightly different state.
Bhagavad Gita says, Sukhe dukhhe same krutwa labha labho jaya jau. Rest of the line I am not reading. This means in the time of happiness or distress or loss or gain or victory or defeat, a person needs to have the same state of mind. Today is the time for me to seek forgiveness. If I have ever knowingly or unknowingly hurt anyone, I may be forgiven.
I am indebted to all my family members, my father, my mother and my sisters, my wife Dr. Poonima Bachbhai, who has stood with me in all odd hours and has given me unwavering support and strength to move on the path I chose for my life. I am especially thankful to my brothers-in-law, sisters-in-law and all my nephews and nieces.
I am feeling indebted to my private private secretaries Sri Sanjay Pratap Singh, Sri T. Laxmanan Kumar, Sri Akhileshwar Kumar and Ms. Renu Agarwal. Without their cooperation, I would not have been able to discharge my duties effectively. Besides, I also feel indebted to my bench secretaries Sri Shyam Kumar Shukla, Sri Ajit Kumar Singh.
In addition, I would also thank Sri Dilip Kumar Yadav, Sri Mansa Ram, Sri Chandrabhan Yadav and Sri Shiv Pratap Singh. I express my gratitude for their continued support to my sevaks Sri Ramchandra, Sri Sudhir Kumar, Sri Sarvesh and Sri Vijay, who have stood with me day and night. My special thanks are due to my driver, Sri Anil Kumar Soni and personal security officers Sri Rajendra Yadav and Sri Aditya Yadav.
I also express my thankfulness to the entire protocol team of this court, which has in all odd hours extended their support so that I could discharge my duties without any hindrance and obstacles."