On Tuesday, the Ministry of Law and Justice notified that Justice Munishwar Nath Bhandari shall perform the duties of the office of Acting Chief Justice of Allahabad High Court with effect from 26 June 2021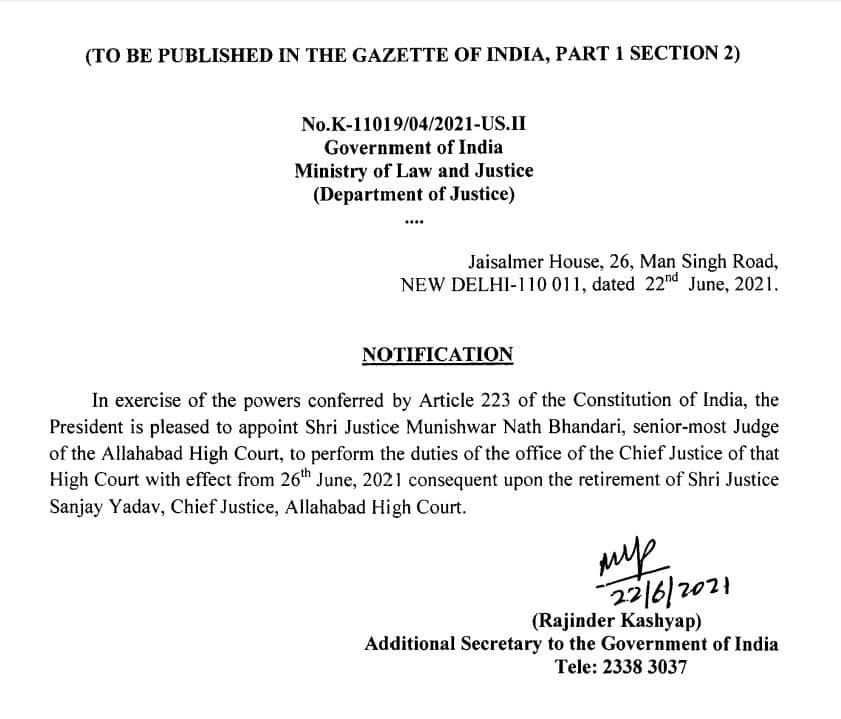 Recently on 13 June, 2021 Justice Sanjay Yadav took oath as Chief Justice of Allahabad High Court, however, the tenure of Chief Justice Yada is till 25 June 2021 only.
Chief Justice Sanjay Yadav was appointed after the retirement of Justice Govind Mathur.
Justice Munishwar Nath Bhandari was appointed as Judge of the Rajasthan High Court on Jul 5, 2007, thereafter he was transferred to Allahabad High Court and took oath as Judge on March 15, 2019.
Justice Bhandari is due to retire on 12 September 2022.
Also Read