After the urgent listing of the interim bail plea of Arnab Goswami in Supreme Court, an RTI Activist Mr Saket Gokhale moved an application under RTI Act seeking some information regarding the number of cases pending in Supreme Court pertaining to personal liberty.
In his application he asked for following information:
Number of Current backlog and number of interim bail applications pending with the Registry of SC, waiting for the first day of hearing as on 12.11.2020.

What is the average waiting period between filing of an application for interim bail in the registry and listing of the case before the Court?
The Registry of the Supreme Court by means of a reply dated 18.12.2020 has given pointwise reply to the RTI application of Saket Gokhale.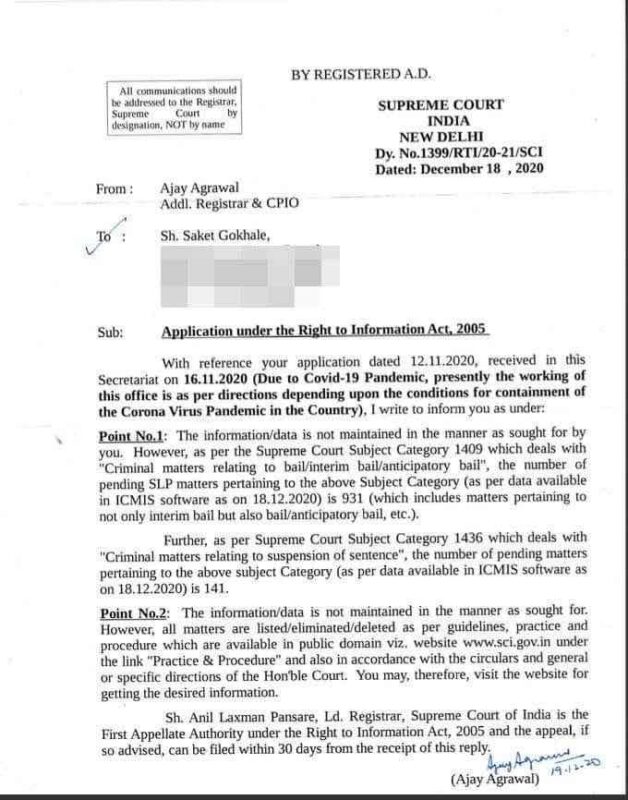 As per the reply, the registry of the Supreme Court does not maintain the data in the manner sought by Mr. Gokhakle.
However as per the Supreme Court subject category 1409 which deals with "Criminal matters relating to bail/interim bail/anticipatory bail", the number of pending SLP matters pertaining to above category is 931.
Further as per the category 1436, which deals with criminal matters relating to suspension of sentence" the number of pending matters in this category is 141.
Secondly, the registry has informed that the cases are listed in the Supreme Court as per the guidelines, practice and procedure which are available on the website of the Supreme Court. Also the cases are listed in accordance with the circulars and general or specific directions of the Supreme Court.
Mr. Gokhale has posted the above letter on his official twitter handle @SaketGokhale.
He has posted: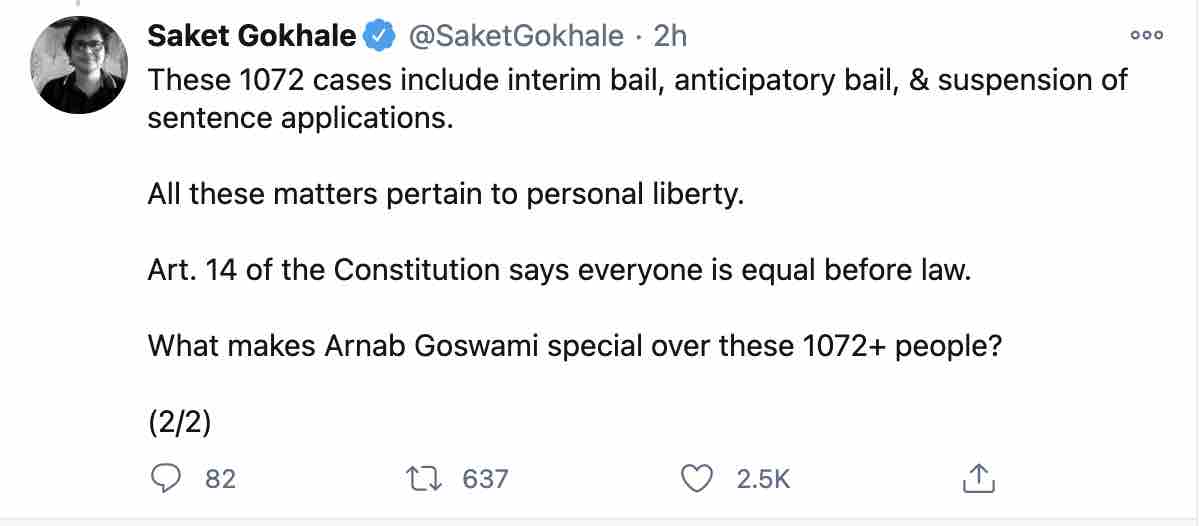 Read Also