A Bench comprising Justice DY Chandrachud and Justice Indira Banerjee of the Supreme Court has granted big relief to Arnab Goswami, Editor-in-Chief of Republic TV.
Supreme Court held that the High Court was in error in rejecting the application for grant of interim bail. The Court has directed to release all three accused including Arnab Goswami. All the accused shall execute a bond of Rs. 50,000 each. The detailed order with reasons shall be uploaded soon.
Arnab Goswami and two other accused have challenged the Order of Bombay High Court rejecting the interim bail plea of Arnab Goswami in Habeas Corpus Case.
Senior Advocate Harish Salve has appeared for Arnab Goswami both before the Bombay High Court and Supreme Court.
At the Outset Justice Chandrachud said that there are 3 aspects in this matter:
1)The complainant was not given opportunity of hearing when A summary Report was accepted.

2) Bombay High Court says acceptance of A summary does not prevent exercise of power under Section 173(8) CRPC

3) Lastly, Quashing of FIR under 439 Cr.P.C.
Justice Chandrachud asked Mr. Kapil Sibbal, appearing for Maharashtra that If money is owed to a person, is that a case of Abetment to suicide?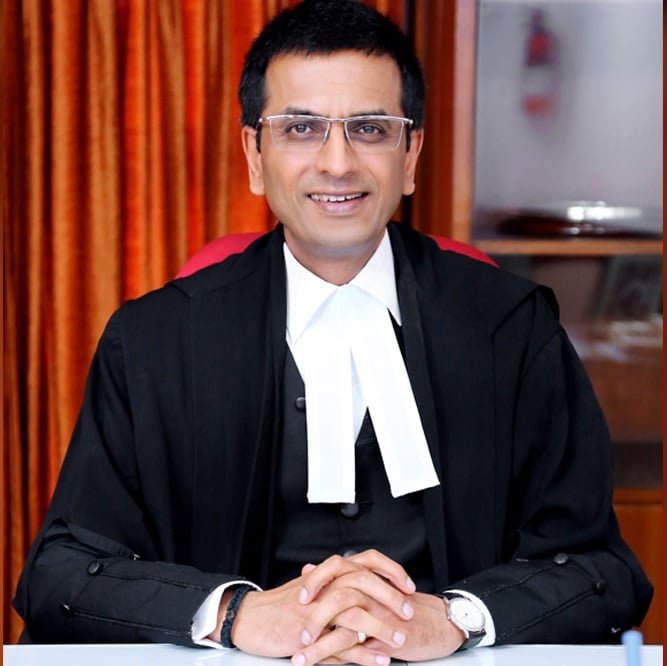 Whatever be his ideology , lest i don't even watch his channel but if in this case, constitutional courts do not interfere today – we are traveling the path of destruction undeniably.
Justice Chandrachud added that We must send a message today to the High Courts as well. "Please exercise your jurisdiction to uphold personal liberty!"
It was further observed that the Bombay High Court has given a Judgment of more than 50 pages but it has not dealt with the ingredients of the offence.
Justice Chandrachud harped that Whether Section 306 IPC is attracted if suicide is committed due to financial stress? This cannot be a case of Custodial Interrogation.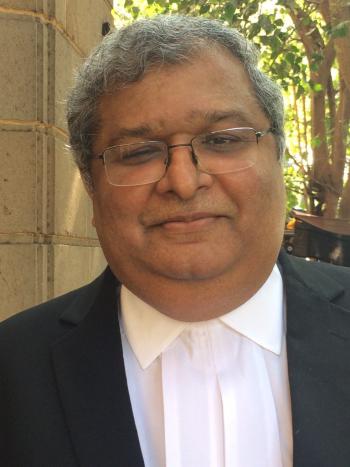 Arguments of Senior Advocate Mr. Amit Desai on Behalf of Maharashtra Government
Senior Advocate Amit Desai, appearing for the State of Maharastra argued that, the Bombay High Court was conscious of Personal Liberty of Individual, but here it was a petition under 226 of Constitution and the High Court had suggested for moving an application under Section 439 Cr.P.C. As such Interim application under habeas corpus Petition could not have been converted.
Mr. Desai further argued that Articles 14 & 21 are for both the victims and the accused, as such if the victim comes knocking on the doors of State saying injustice has been caused, it is the State's duty to balance the rights.
It was further argued that Appellants primary argument is that arrest is illegal because of the closure of the report. But the State has pointed out to the court that it was not illegal and also it does not shock the conscience of court to exercise its extraordinary jurisdiction.
Mr. Desai said that the principle is that what is examined is the state of mind of the deceased and sometimes the suicide note may be false but the police has to investigate circumstances that drove deceased to suicide and find out whether Abetment to suicide is made out or not.
He further submitted that State has power to investigate and power to arrest is its facet. In the case of Narayan Malhari Thorat vs Vinayak Deora Bhagat, SC criticized the High Court for quashing an abetment to suicide case, where the accused was named in suicide note.
Mr. Desai added that translation of Marathi Order of CJM by the Accused side is not correct, as the CJM has not observed that the arrest was illegal, it was the contention of accused.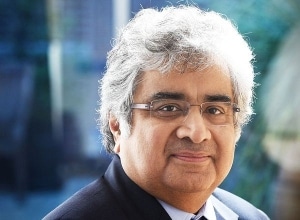 Arguments of Mr. Harish Salve, Senior Advocate
Mr. Harish Salve pleaded that there is malice and abuse of power on the part of state. Court should look totality of the facts.
He added that the power of re-investigation has been illegally used in this case.
Replying to the arguments of Mr. Desai, Mr. Salve argued that the rule is Bail not the Jail. So Arnab Goswami should not be in Jail for even a day more.
Mr. Harish Salve further says
I am a journalist who had been saying unpalatable things. The political system is angry with me! How many times have your lordships seen political parties filing FIRs against a person like this
Mr. Salve contended that it will set a dangerous precedent if the Government initiates further investigation after the Magistrate has accepted the 'A Summary' in a case.
He further argues that the demand for an investigation against Arnab Goswami was raised in the assembly when there was discussion against his reporting.
The Chief Judicial Magistrate has found no connection between the suicide and the accused.
He said recently a man in Maharashtra committed suicide saying that the Chief Minister failed to pay his salary? So, What you do? Arrest the Chief Minister also
Senior Advocate Gopal Shankaranarayanan appeared for Co-accused Firoz Momammad Sheikh.
He said that Firoz is the Director of the company which hired another company which in turn gave the contract to Anvay Naik.
The principle in 'Sunil Bharati Mittal' case that criminal liability of a company cannot be extrapolated will apply here.
He argued that there is no whisper about his client in the Akshata Naik's complaint. Firoz is collateral damage in this case.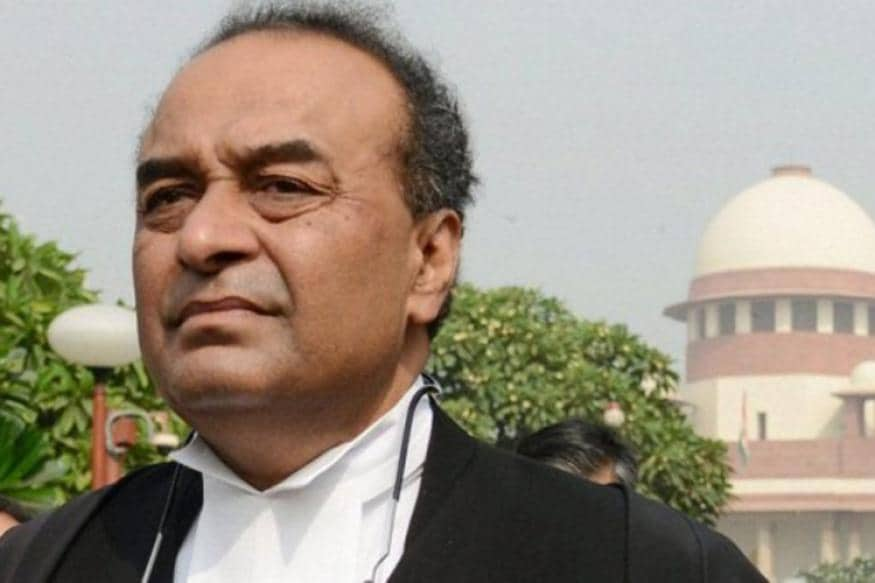 Senior Adv Mukul Rohatgi appeared for the Co-accused Neetish Sarda.
He said that the three accused have no connections between them.
There is no question of my client abetting, inciting, or egging on Anvay Naik to suicide.
Niteesh Sarda has been caught in the cross fire between the Government and Arnab Goswami. Mr Rohatagi referred to the Judgment of Vinu Bhai Case, to support his submission that permission of Magistrate is needed for further investigation.
Mr Rohatgi submitted that once there is a closure of a case, then there cannot be further investigation. In such a case there can be only re-investigation or fresh investigation, which requires prior permission of the Magistrate. Here the case is of fresh investigation, which should be preceded by prior permission of court.
At this juncture Justice Chandrachud said that he cannot accept the legal position argued, that police cannot investigate further in the case of A Summary.
To this Mr. Rohatagi replied that in Criminal Procedure Code, there is no such concept of A B C Summary, there is only closure report.
Citing an example he said If someone kills himself saying the Court adjourned his case for 10 years, should the judge be arrested?
At this juncture, Justice Chandrachud said- it will be better if we don't make any observation on the legal aspects of the case, as this issue is pending before the Bombay High Court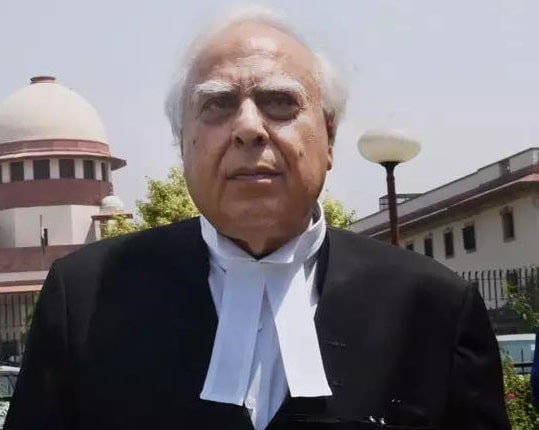 Kapil Sibbal (For Maharashtra Government) Opposes the Appeal
Mr Sibbal argued that the Bombay HC keep telling them to move bail, as no order can be passed without hearing the State. The regular bail application is listed tomorrow.
How can bail be granted on the basis of FIR? FIR is just information of the crime, not encyclopedia.
The case dairy, investigation documents are in the Sessions Court, not before this Court, therefore why should the Supreme Court decide to grant bail or not?
Read Arnab Goswami Bail Plea Grounds Here