The Apex Court has dismissed a complaint filed by Andhra Pradesh CM YS Jagan Mohan Reddy against Supreme Court Justice NV Ramana in connection to Amravati Scam.
As per the Supreme Court statement, it followed an in house statement to look into the allegations, and after due consideration, the complaint was dismissed by it.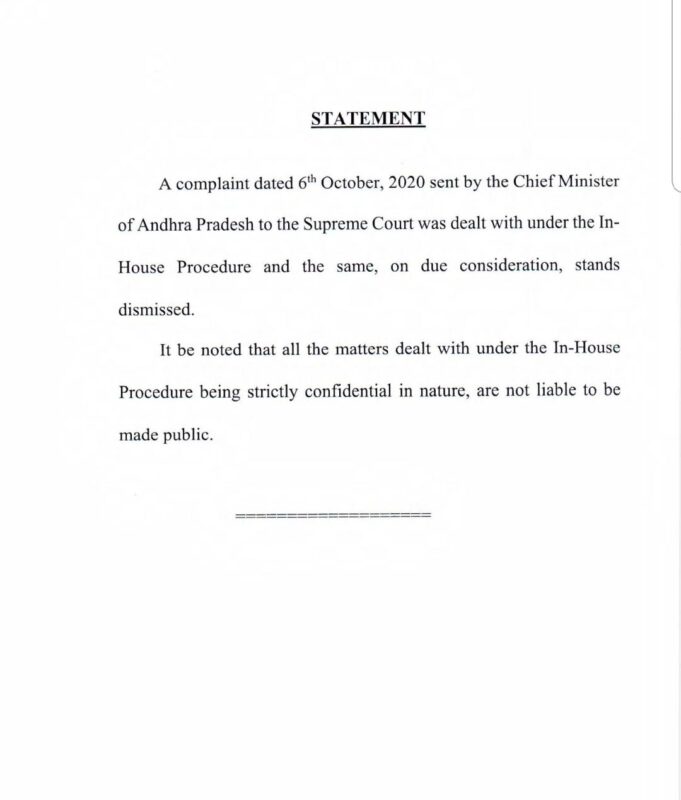 The statement further reads that all cases dealt with under the in house procedure were confidential in nature and cannot be made public.
On October 6, Reddy wrote to CJI Bobde and made certain allegations against next Chief Justice Ramana. Later, he repeated the same allegations in an affidavit, which was filed in the Supreme Court.
On Tuesday, CJI Bobde recommended Justice Ramana's name for Chief Justice Of India's post while rejecting Reddy's allegations.