The Ministry of Personnel, Public Grievances & Pensions, Government of India has notified the appointment of former Chief Justice of Madras and Patna High Court and Judge of Allahabad High Court Justice Amreshwar Pratap Sahi as President of National Consumer Dispute Redressal Commission.
The notification says:
"Appointment of Justice A P Sahi, former Chief Justice, High Courts of Madras and Patna (Parent High Court: Allahabad) to the post of President, National Consumer Disputes Redressal Commission (NCDRC) in the salary of Rs.250000/- (fixed) per month, for a period of 04 years, or till attaining the age of 70 years, whichever is earlier"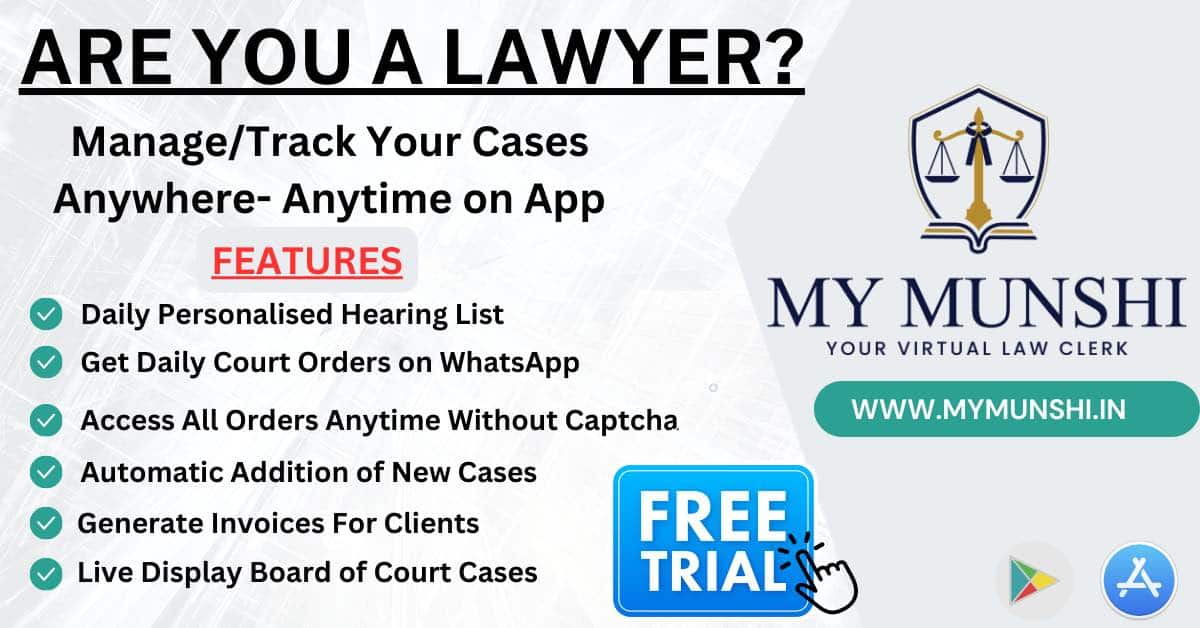 Members Also Appointed
Along With the appointment of Justice Sahi a Preisident of NCDRC, following have been appointed to the posts of Member in National Consumer Disputes Redressal Commission (NCDC) in the salary of Rs.225000/-per month, for a period of 04 years, or till attaining the age of 67 years, whichever Is earlier:
Shri Bharatkumar Pandya, IRS, Insurance Ombudsman, Mumbai (Retired)
Dr. Sadhna Shanker, IRS, Principal Director General of
Income Tax, CBDT, New Delhi.
Air Vice Marshal Jonnalagadda Rajendra, AVSM VSM, Retired as Judge Advocate General, Air Vice Marshal
About Justice Sahi:
Justice A.P. Sahi, a distinguished legal professional in India, began his career after graduating from Allahabad University with a Law degree. He joined the chambers of M/s R.N. Singh and Associates at the Allahabad High Court, where he specialized in service disputes and management issues in educational institutions. His expertise and dedication quickly earned him recognition and a growing clientele, including renowned universities and academic institutions across the country.
Over the course of his 19-year career as a lawyer, Justice Sahi handled a wide range of cases, including service matters, civil disputes, land disputes, and constitutional issues. His exceptional legal knowledge and acumen were acknowledged by both the Bar and the Bench. Consequently, he received recommendations to be elevated to the judiciary.
In September 2004, Justice Sahi was appointed as an additional Judge of the High Court of Judicature at Allahabad and became a permanent Judge the following year. Throughout his 14-year tenure, he presided over a staggering number of cases, with approximately 75,000 recorded under his jurisdiction. His judgements covered diverse areas of law, including criminal appeals, constitutional rights, fundamental rights, and prerogative writs.
Given his extensive experience and valuable contributions, Justice Sahi was recommended by the collegium of the Supreme Court of India to serve as the Chief Justice of the Patna High Court in November 2018. During his time in this role, he focused on resolving legal issues surrounding service law, land reforms, civil matters, public interest litigation, and more.
Subsequently, Justice Sahi was transferred and assumed the position of Chief Justice of the Madras High Court in November 2019 until his retirement in December 2020. His tenure in Madras was marked by numerous significant judgements, including those related to constitutional governance, privileges of the Legislative Assembly Speaker, reservation in medical college admissions, taxation, service matters, trust law, and resolving judicial conflicts.
After retiring from the judiciary, Justice Sahi was appointed as the Director of the National Judicial Academy in March 2021, based on the recommendation of the former Chief Justice of India, Hon'ble Mr. Justice Sharad Arvind Bobde. In this esteemed role, he continues to contribute to the advancement of the legal profession and the efficient delivery of justice.