In a recent ruling, the High Court of Judicature at Bombay, Bench at Aurangabad, ordered the dismissal of Public Interest Litigation of 2023, filed by Sharad Sadashivrao Kulkarni against the State of Maharashtra and others. The court cited the pendency of multiple cases filed by the petitioner and questioned the genuineness of the intentions behind the PIL.
The PIL, which alleged misappropriation, corruption, and embezzlement, prompted the court to take a closer look at the petitioner's track record of similar cases. Justice Ravindra V. Ghuge and Justice Y. G. Khobragade presided over the case.
In a court order dated 16th March 2023, the bench stated, "Before we pass an order under Rule 7A(i) of the Bombay High Court Public Interest Litigation Rules, 2010, for directing the Petitioner to deposit an amount in this Court, we direct the Petitioner to place before us a compilation of all orders passed by the Court in the 7 cases that the Petitioner has filed in different Courts alleging misappropriation/corruption/embezzlement etc."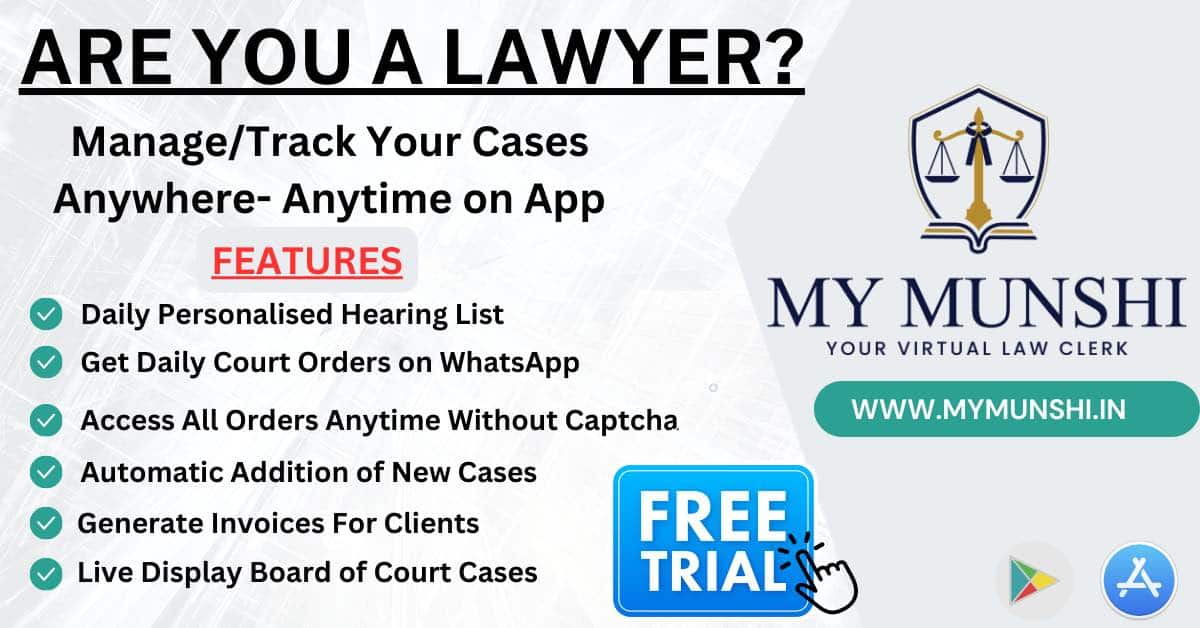 The court further directed the petitioner to submit the compilation and an affidavit by 15th April 2023 to assess whether the PIL deserved to be entertained.
Upon examining the details provided in the affidavit submitted by the petitioner on 31st March 2023, the court found that several criminal cases, including Criminal Writ Petitions and Criminal Public Interest Litigations, had been pending for many years. Some cases dated back to 2013, and one even stretched back to 2014.
"Justice has been delayed in the matters filed by the Petitioner in this Court, such as the Criminal Writ Petition and Criminal PILs, and the same is the case with the pending Criminal Cases before the Trial Courts," the judges remarked.
They observed that despite the passage of a decade, three criminal cases filed by the petitioner remained unresolved, and one criminal case had been pending for nine years.
The judges questioned the petitioner's intentions, stating, "Ex-facie, we are, therefore, of the view that the Petitioner is interested only in initiating cases against the officers working in the Public Works Department or Irrigation Department and keeping them pending like the 'Sword of Damocles'."
Also Read
In light of their concerns about the petitioner's motives, the court directed the petitioner to deposit Rs. 50,000/- per officer/contractor under Rule 7A(i) of the 2010 Rules. However, the petitioner's advocate informed the court that they would deposit an amount of Rs. 7.5 lakhs within sixty days.
The bench clarified that failure to deposit the required amount within the specified timeframe would result in the dismissal of the PIL. Furthermore, the court would consider imposing costs on the petitioner in such a scenario.
Case Name: SHARAD SADASHIVRAO KULKARNI Vs THE STATE OF MAHARASHTRA THROUGH THE PRINCIPAL SECRETARY AND OTHERS
Case No.: PUBLIC INTEREST LITIGATION NO.12 OF 2023
Bench: Justice Y.G. Khobragade and Justice Ravindra V. Ghuge
Order dated: 21.07.2023