Recently a video has surfaced in Social Media, in which some police officers are beating and thrashing a Lawyer named Rajendra Sharma. This video is of Etah District of Uttar Pradesh.
With respect to this incident Abhishek Yadav, a lawyer of Allahabad High Court at Lucknow has filed an online complaint in the National Human Rights Commission.
As per the complaint:
An Old aged person who is practicing Advocate of District and Sessions Court- Etah was lynched by a mob of police in such a brutal manner that he has been admitted in the hospital in District Agra. That the Video of the Incident is available.It is a case of police atrocities and nowhere the guidelines given by the Hon'ble Supreme Court of India in relation to the arrest of a person is followed. That is in complete violation of rule of law and is failure of law and order in the State of U.P.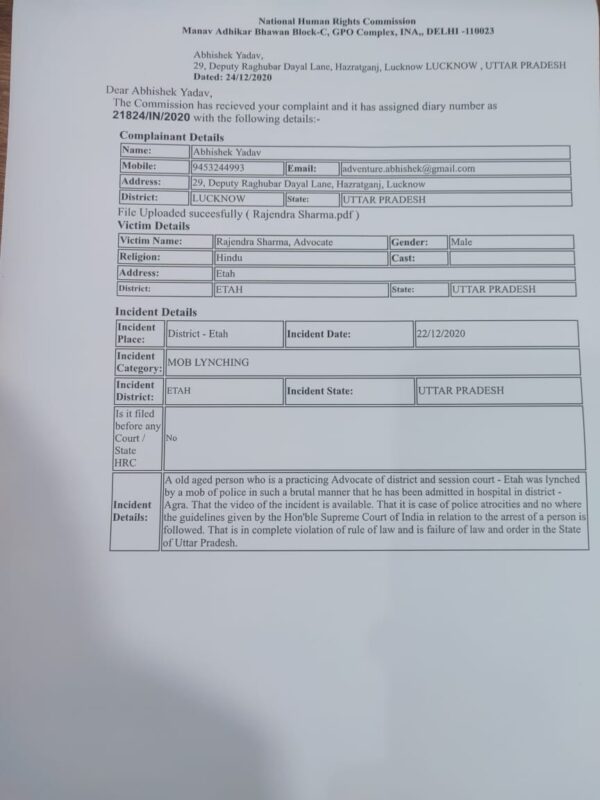 The Bar Associations in Etah and adjoining areas have held protest against the police atrocities and demanded action against the erring police officers.
Bar Council of UP has also condemned this action of the Police.