On Monday, the Chief Justice of Allahabad High Court administered oath to Justice Manoj Bajaj (Punjab & Haryana HC) & Justice Donadi Ramesh (Andhra Pradesh High Court) as Judge of Allahabad High Court.
The Oath ceremony was live streamed on the YouTube channel of Allahabad High Court.
On 12 July 2023, the SC Collegium had recommended for transfer of Justice Manoj Bajaj from Punjab-Haryana High Court to Allahabad High Court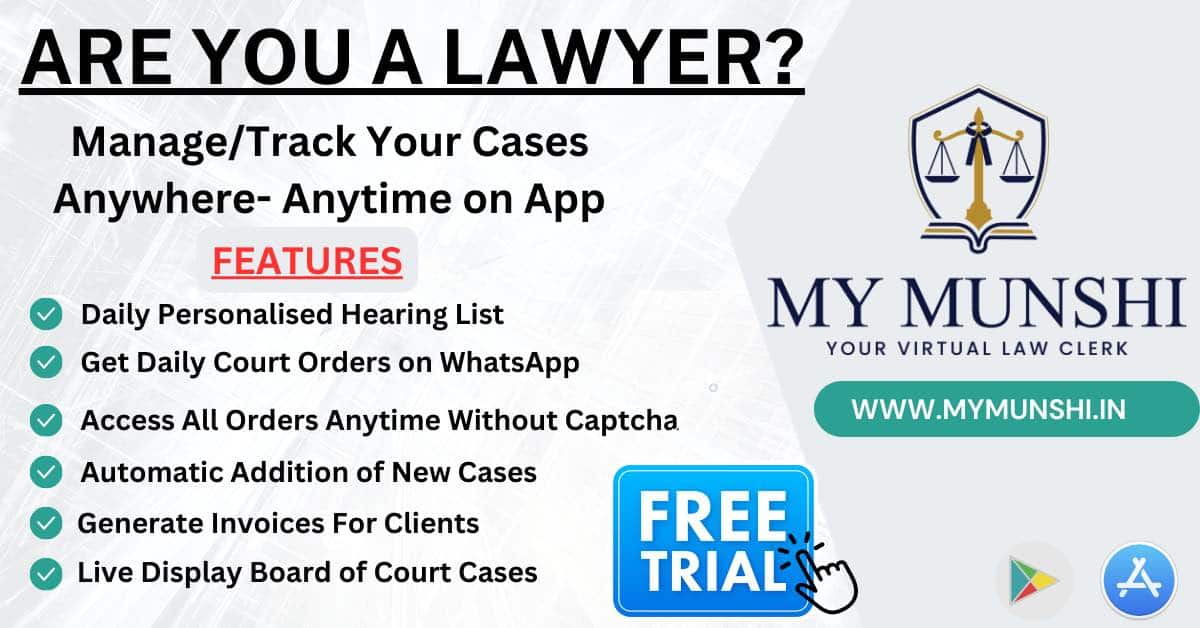 On 24 November 2022 the Supreme Court collegium had recommended for transfer of seven Judges including Justice Donadi Ramesh.
By two notifications issued on 13th and 15th July the Centre notified the transfer of these two Judges.
About Justice Manoj Bajaj
Justice Bajaj was born to Smt. Asha Bajaj and Sh. R.P. Bajaj on June 23,1966 at Karnal (Haryana). His Lordship's father served as District & Sessions Judge and retired on 31.12.1996 from Hisar.
Having obtained Degree in B.A. & LL.B., His Lordship was enrolled as an Advocate with the Bar Council for the States of Punjab and Haryana at Chandigarh in March, 1992 and started his legal profession by practising at Punjab & Haryana High Court, Chandigarh.
Justice Bajaj practised for more than 25 years and handled a large number of Civil, Criminal and Constitutional matters and also represented the State of Punjab as Additional Advocate General w.e.f. July, 2009 till elevation to the Bench.
He has keen interest towards Sports, including Badminton, Cricket and Lawn Tennis. He was elevated as an Additional Judge of Punjab and Haryana High Court on October 29, 2018.
About Justice Donadi Ramesh
On 27.6.1965, Justice D Ramesh was born in Kammapalli hamlet, near Madanapalli, Chittoor District.
His father, late Sri D.V.Narayana Naidu, was a retired Panchayat Raj Department Engineer, and his mother, late Smt. Annapurnamma, was a housewife. He earned his bachelor's degree from Sri Venkateswara Arts College in Tirupathi, Chittoor District. In 1987-90, he received his Bachelor of Laws from V.R.Law College in Nellore.
In 1990, he was admitted to the Andhra Pradesh Bar Council as an Advocate. After enrolling, he began practising at the Andhra Pradesh High Court in Hyderabad, where he worked in the office of Sri Justice P.S.Narayana.
He was appointed as Government Pleader for Services while practising at the Andhra Pradesh High Court in Hyderabad from December 2000 to 2004. He was then appointed as Standing Counsel for A.P.Sarvasiksha Abhiyaan in 2007 and worked there until 2013.
In the year 2014, he was appointed as Special Government Pleader connected to the Office of the Advocate General, where he remained until May 2019. Assumed charge as a Judge of the High Court of Andhra Pradesh on January 13, 2020.