Recently the Bar Council of India announced the results of All India Bar Examination (AIBE) XVIII (17) 2023. Lakhs of newly enrolled lawyers participated in it and passed the Examination.
But after passing the AIBE now an obvious question is there, What's Next? What Should I Do to get Final Enrollment Certificate?
On this article we will tell you what follow after passing AIBE.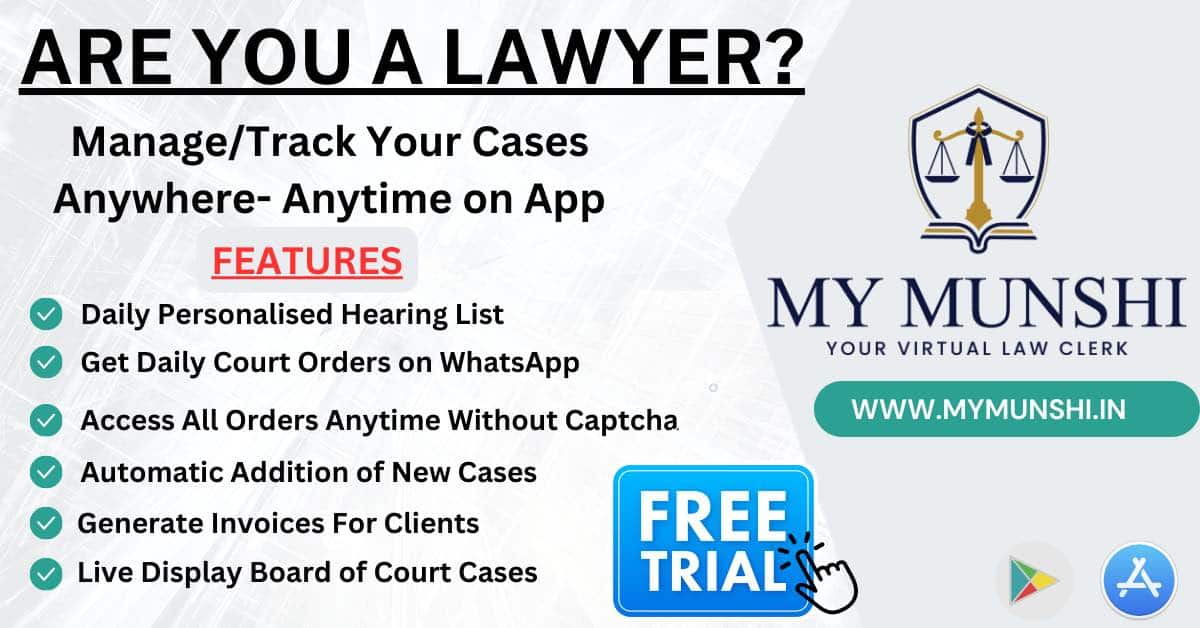 Requirement for getting Final Enrollment Certificate and Certificate of Practice:
Two Photos
Photocopy of All the Marksheets and Certificates from High School to LL.B.
Print Out of Result of AIBE
Copy of Provisional Enrollment Certificate Issued by State Bar Bar Council.
Once you have collected all these documents you need to fill the following declaration form: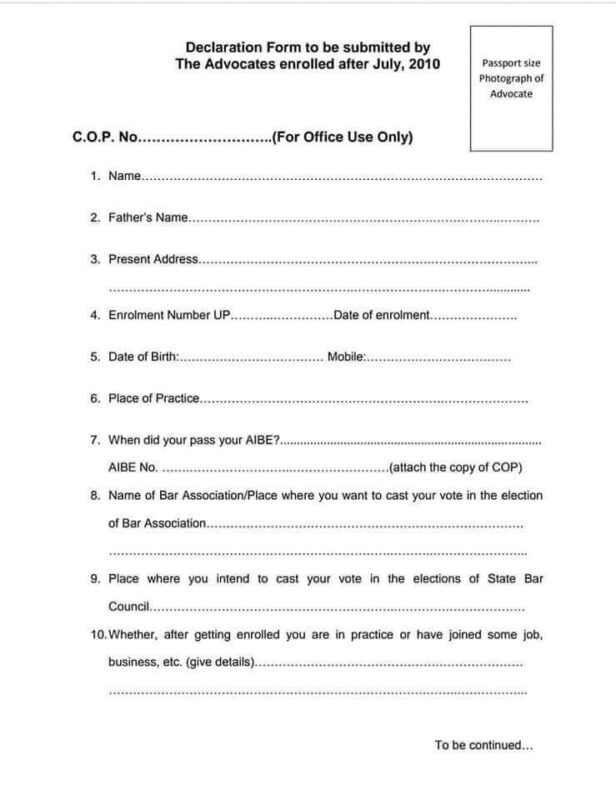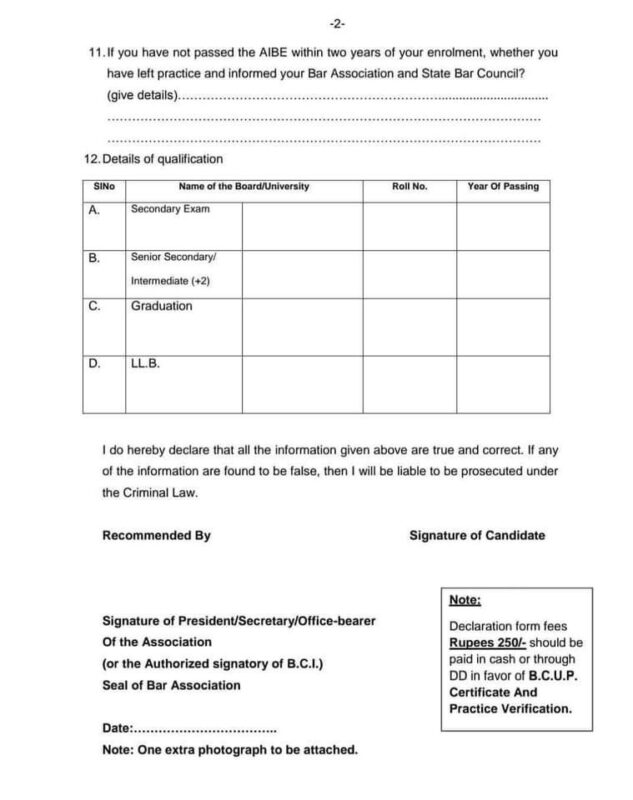 Note– The Form need to be attested by the President or Secretary of concerned Bar Association and a fee of Rs 250 in the form the Demand Draft also need to be attached with the form.
As a final step, one has to submit all these documents in the Office of concerned State Bar Council.
Disclaimer: The above mentioned procedure and requirement for getting final enrollment and Certificate of Practice are general in nature and some bar councils may have special requirements also. So readers descretion is advised.