On Thursday the Central Board of Secondary Education informed the Supreme Court that- What will be the criteria for assessment of Class XII (12th) Students?
The CBSE informed that Class XII result will be assessed based on performance in Class X (30%weightage), Class XI (30% weightage) And Class XII (40%).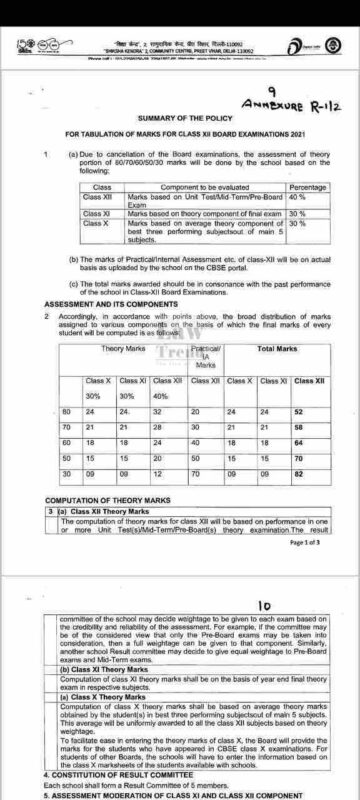 A Division Bench of Justice AM Khanwilkar and Justice Dinesh Maheshwari is hearing a petition filed by Advocate Mamta Sharma seeking cancellation of the Class 12 CBSE and ICSE written exams, as well as a petition filed by Child rights activist Anubha Srivastava and seven others seeking cancellation of the Class XII State Boards, HSC, and NIOS physical exams.
On the most recent hearing of Adv Mamata Sharma's petition, the Supreme Court granted the CBSE and the ICSE two weeks to determine the objective criteria for an alternate mode of assessment for Class 12 students in lieu of the exams cancelled due to COVID.
On Thursday, the CBSE informed the above criteria to the Supreme Court.
Also Read
(Story to be updated)