The Allahabad High Court has taken cognizance of the police atrocities on Etah Lawyer Shri Rajendra Sharma.
Hon'ble Chief Justice has directed to treat the letter of Bar Council of UP and other letters as Petition and register as Suo Motu Case
The case is listed tomorrow (29.12.2020) before the bench of Chief Justice and Justice S. D. Singh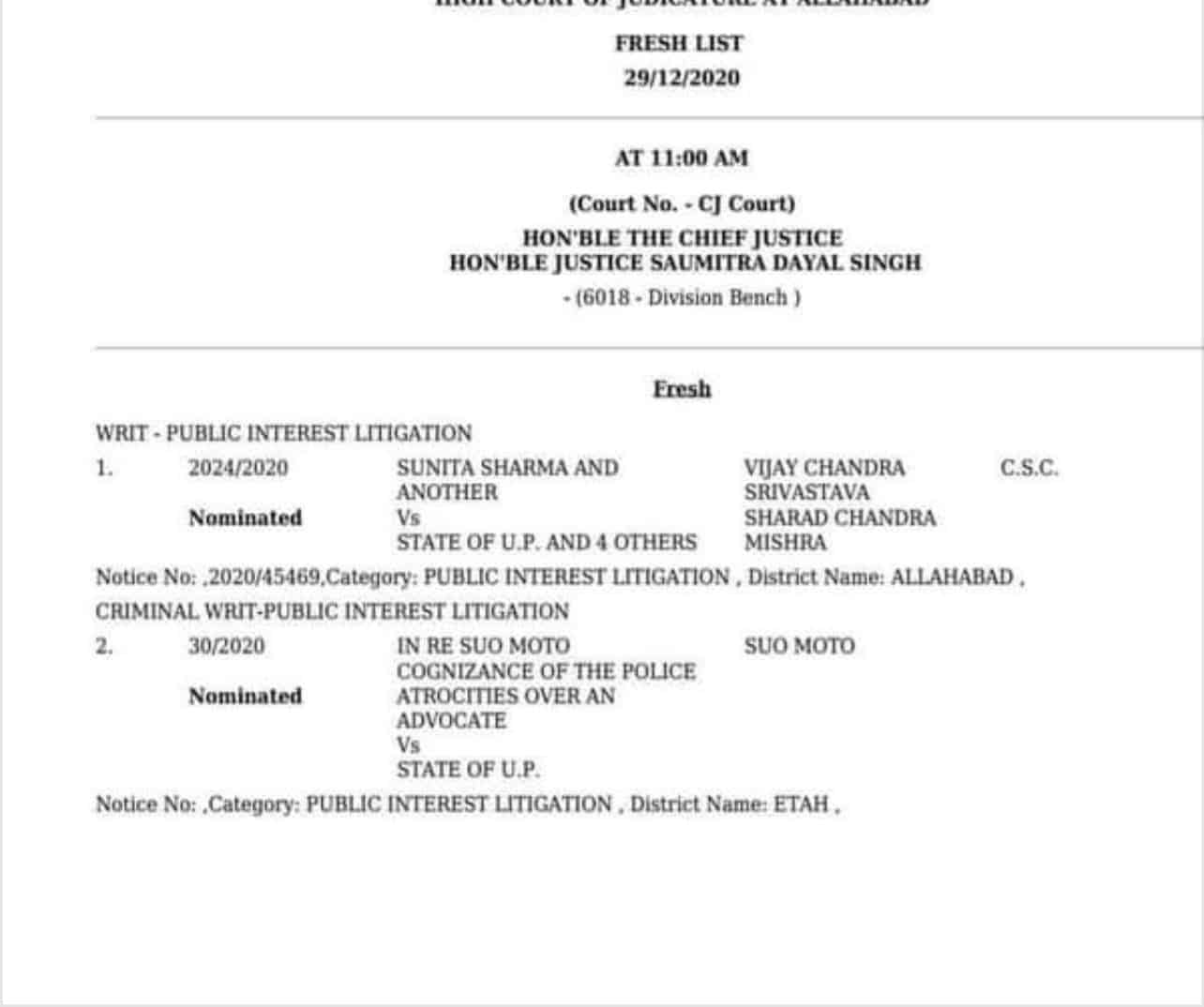 Last week a video sufaced on Social Media, in which 10-12 police officers were beating a lawyer badly, by pulling him out his home.
This led to various protests around the Uttar Pradesh and several Bar Associations passed resolution condemning the said action.
Chief Justice of Allahabad High Court received several requests from Lawyers and Bar Association to take cognizance of issue.
Read Also