The High Court of Judicature at Allahabad, under the guidance of Justice Pritinker Diwaker, Chief Justice, has organized a two-day training programme on the Mediation Techniques for the Family Court Judges of Uttar Pradesh, under the aegis of The Allahabad High Court Committee for 'Sensitization of Family Court Matters', Chaired by Justice Sunita Agarwal, Judge, Allahabad High Court, in association with 'The committee for Mediation and Conciliation Centre at Allahabad, today, in GNEC IIT Roorkee, Knowledge Park 2, Greater Noida, Gautam Budh Nagar.
Justice Ajay Bhanot and Justice Sadhna Rani (Thakur), members of the Allahabad High Court Committee for 'Sensitization of Family Court Matters' and Justice Nand Prabha Shukla, Administrative Judge, Gautam Budh Nagar graced the inaugural session of the event with their august presence.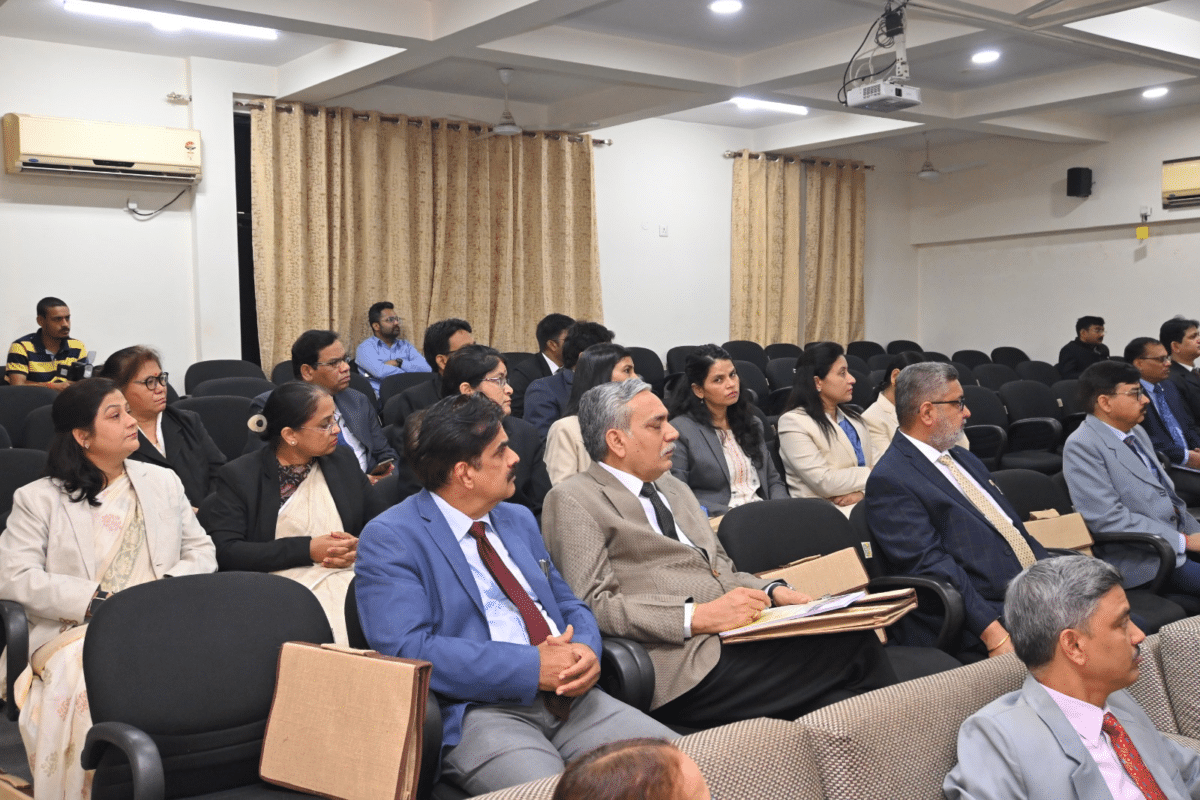 The Focus of the training programme will be on the techniques of Mediation for settling the Family disputes through mediation. The Family Court Judges of Baghpat, Bijnor, Bulandshahar, Gautambudh Nagar, Ghaziabad, Hapur, Meerut, Moradabad, Muzzafarnagar, Rampur, Saharanpur, Sambhal and Shamli are attending the Mediation Training Programme.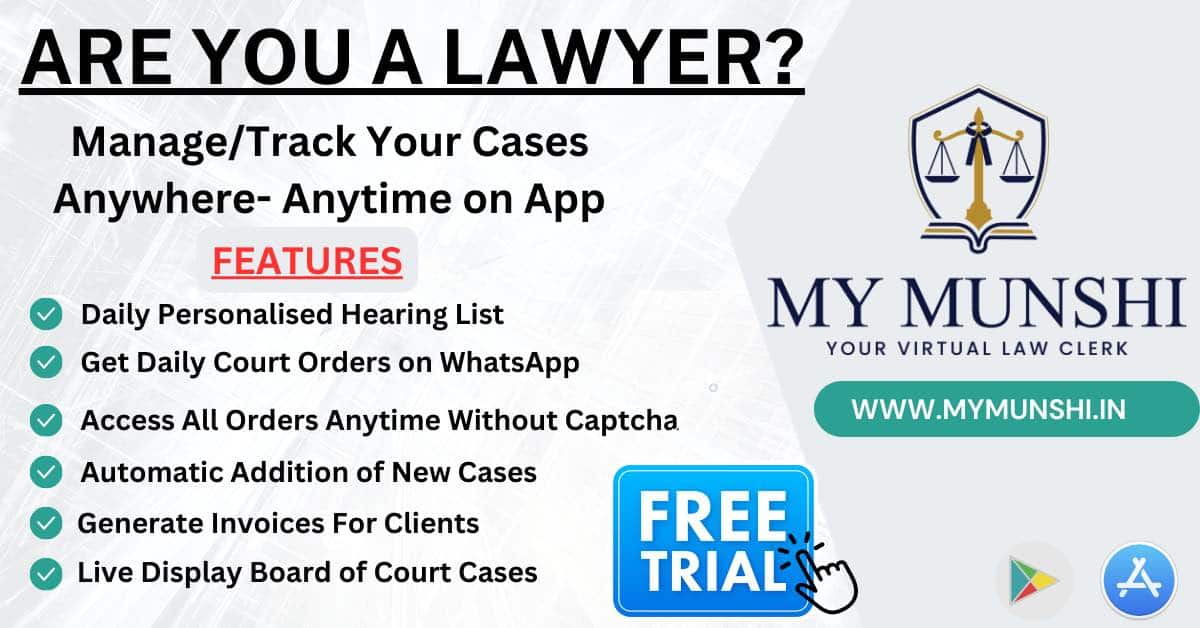 The Training Programme was jointly inaugurated by Justice Ajay Bhanot, Justice Sadhna Rani (Thakur) and Justice Nand Prabha Shukla. Inauguration session was started by lightning of lamp and seeking blessings of almighty. The In-charge District Judge, Gautam Budh Nagar Shri Pradeep Kumar-V also attended the inaugural session.
Justice Nand Prabha Shukla extended a warm welcome to all the Mediator Trainers and participants. In her inaugural speech, she expressed her desire that this training session would provide the desired tools to the participants in fetching results through mediation. She stated that family disputes disrupt the basic social fabric as family disputes affect each and every family member including children and elders. While doing so she extended thanks to the Justice Suneeta Agarwal, Chairperson, SFCM, to organize the training programme.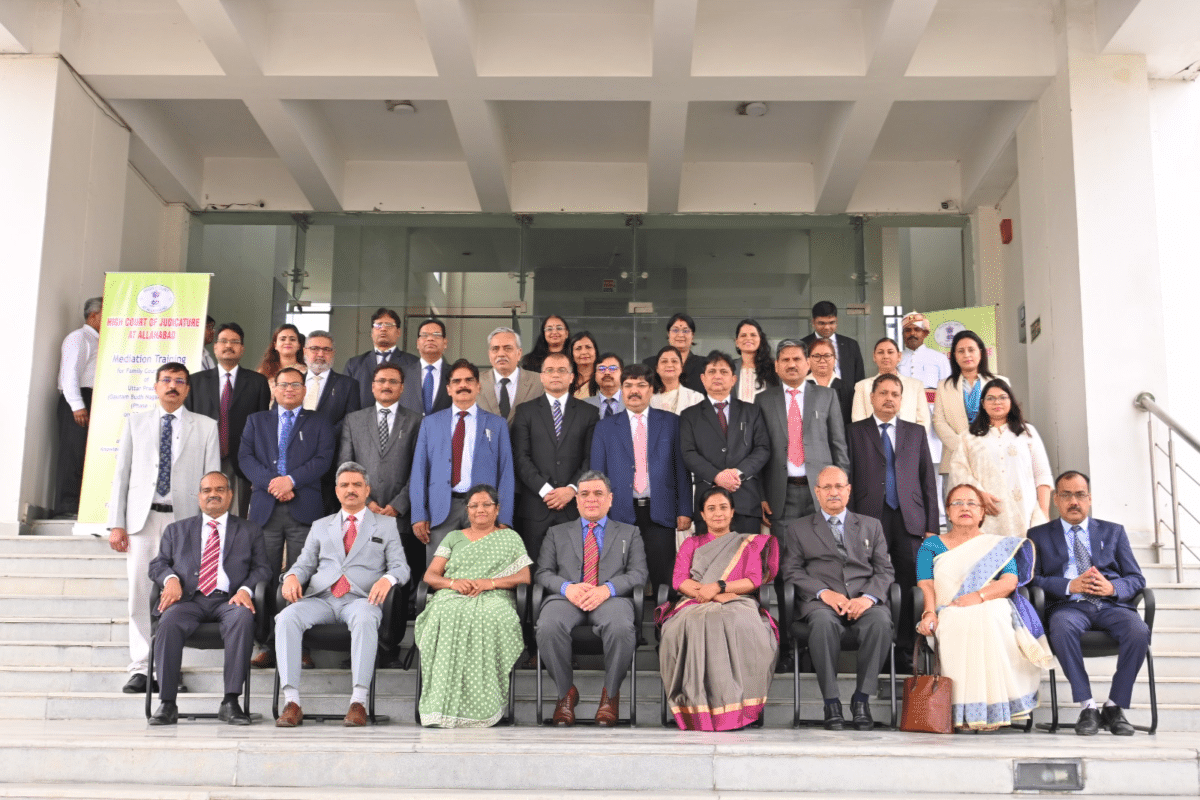 Justice Sadhna Rani (Thakur) in her inaugural address, emphasized the need for training and stated that today mediation plays a vital role in the settlement of disputes especially in family matters. She stated that "Family Court cannot be imagined without mediation. Considering the huge pendency of cases, mediation is the need of the day. It plays a vital role in quick and effective disposal of matrimonial matters. Differences result into resentments, resentments in disputes and disputes in violence, sometimes." In family matters, the techniques of mediation reduce the chances of conflict and therefore is a better technique than judgements.
Justice Ajay Bhanot in his presidential address stated that the people in general have unconditional faith in the Judicial system. With the huge pendedcy in various courts, it has become the biggest challenge to maintain this faith. It is our duty to look inwards and decide as to how to impart justice and by justice it is not meant merely to deliver judgements. He further stated that the concept of justice has to be changed and it should include matters settled through reconciliation and mediation. The success of our judicial system will largely be determined by how well we are able to adopt and adapt to the various alternative dispute resolution methods.
The training will be imparted by Sri Anoop Kumar Srivastava, Sri Niraj Upadhyay, Smt. Rajlakshmi Sinha and Sri Sandeep Saxena, expert Mediation Trainers, Mediation and Conciliation Project Committee, Supreme Court.