The Committee for Sensitization of Family Court Matters, Allahabad High Court comprising of Justice Sunita Agarwal, Justice D.K.Upadhyaya, Justice Sangeeta Chandra, Justice Ajay Bhanot, Justice Manju Rani Chauhan and Justice Sadhna Rani(Thakur) organised a two day Training workshop on "THE CONCEPT AND TECHNIQUES OF MEDIATION" for Family Court Judges of Allahabad cluster on 15 and 16 of April, 2023 at the Meeting hall of High Court Guest House, Drummond Road, Allahabad, under the guidance of Justice Pritinker Diwaker, Chief Justice, Allahabad High Court.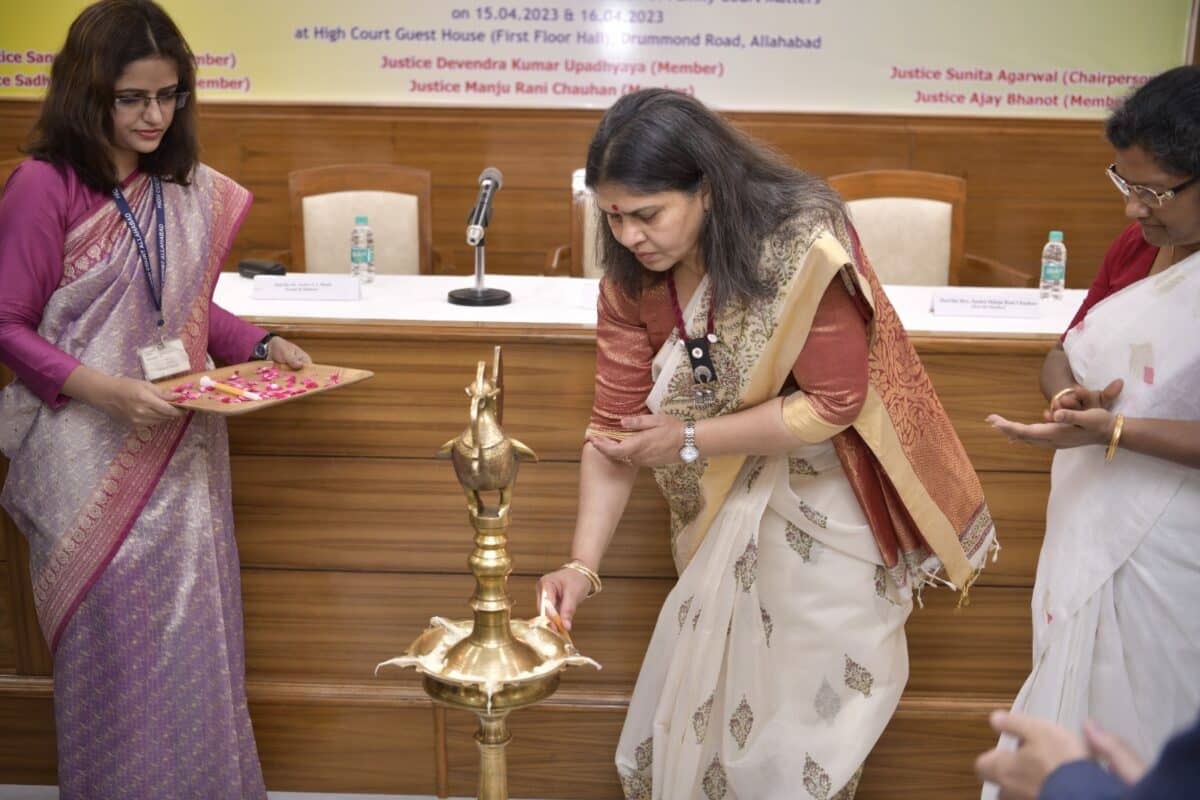 The workshop was inaugurated by Justice Sunita Agarwal, Chairperson of the Committee for Sensitization of Family Court Matters.
Justice J.J.Munir adorned the Dias as the Guest of Honour along with Hon'ble Mrs. Justice Sadhna Rani Thakur, Member of the Committee. In her prolific address, Justice Sadhna Rani Thakur spoke about the need for training to the Family Court Judges regarding the concepts and techniques of mediation.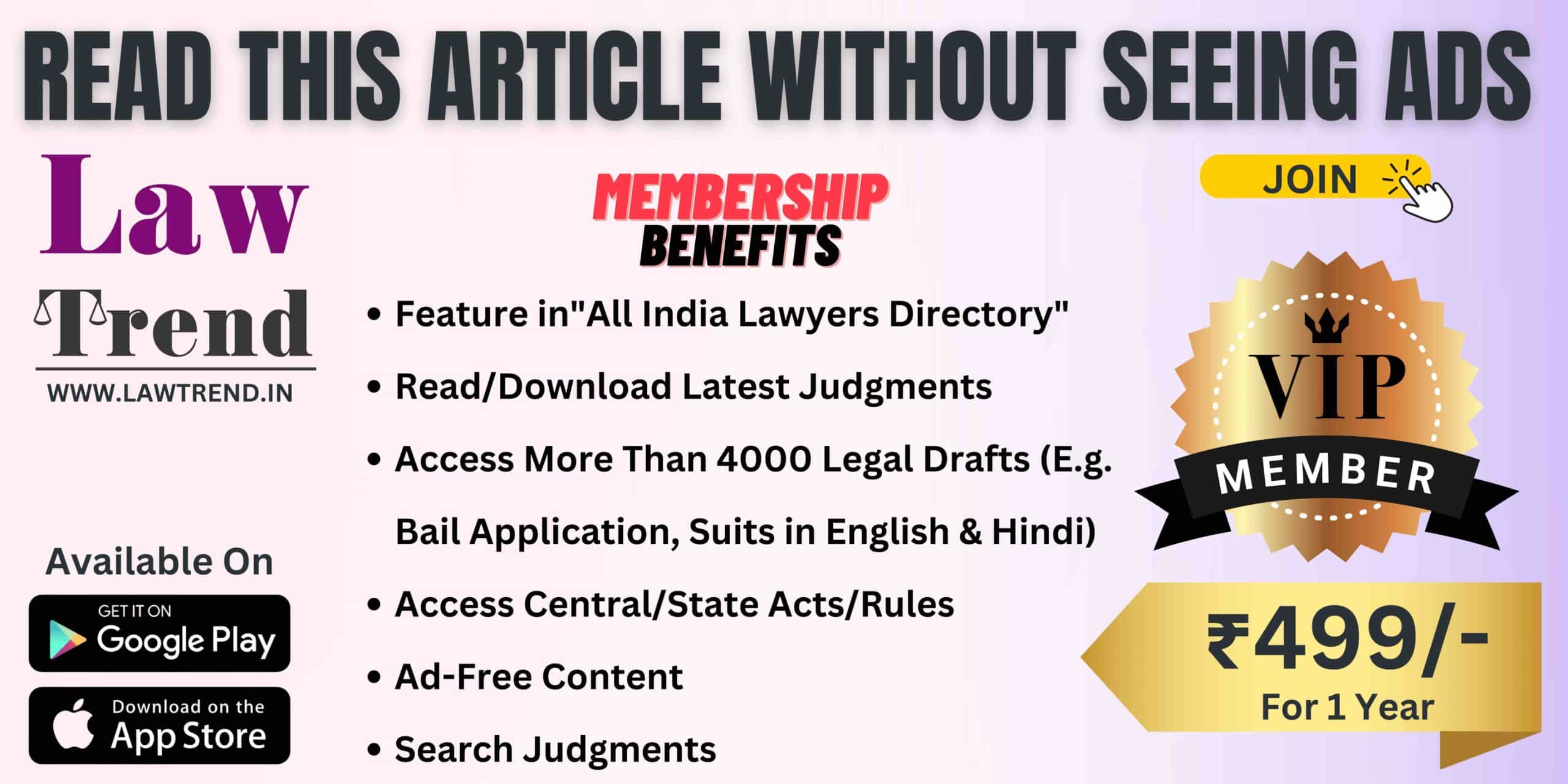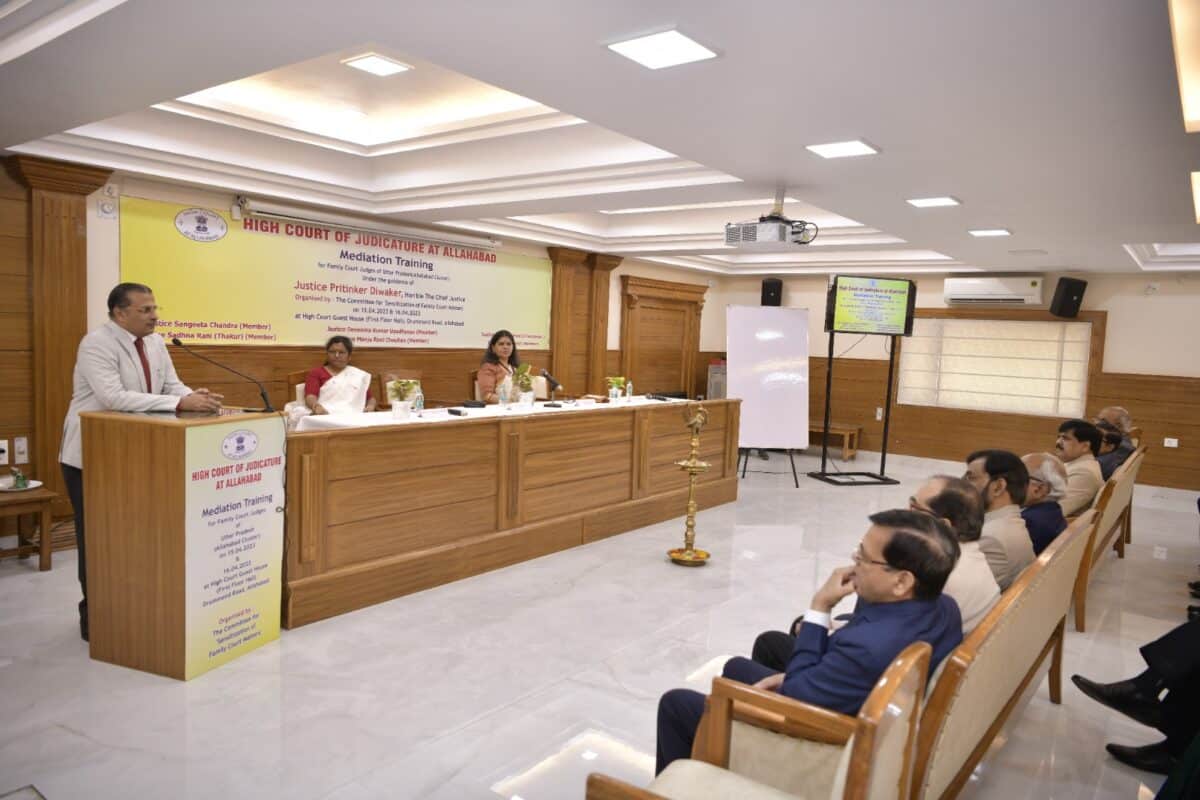 The inaugural session of the workshop was attended by various Judges of the High Court, Allahabad.
The participants comprised of the Principal Judges and Additional Principal Judges posted in the Family Courts of Allahabad, Banda, Chitrakoot, Fatehpur, Hamirpur, Jalaun at Orai, Jhansi, Kanpur Nagar, Kaushambi, Lalitpur, Mahoba, Raebareli, Ramabai Nagar, Unnao.
Sri Anoop Kumar Srivastava, Sri Niraj Upadhyay, Smt. Rajlakshmi Sinha and Sri Sandeep Saxena, expert Mediation trainers of Mediation and Conciliation Project Committee, Supreme Court conducted technical session of the Training program.
Topics related to History and Objectives of Family Court's law, Perception, Conflict, ADR, Mediation and its benefits, process and stages of Mediation, Communication, Negotiation, Bargaining and Impasse were covered during the two day training program.
The Training included interactive sessions, role-plays and screening of relevant video clippings.
The trainers emphasized on the need for understanding of human emotions inorder to build trust and communicate effectively with the parties during mediation for resolving family disputes.
The Resource persons/ trainers were felicitated by Justice Sunita Agarwal, Chairperson of the Committee.
Justice Sadhna Rani(Thakur) addressed the Valedictory session and distributed certificates to the participants.