A two days Training Workshop on "The Concept and Techniques of Mediation" for Family Court Judges (Gautam Budh Nagar Cluster) was organized by High Court of Judicature at Allahabad, under the guidance of Justice Pritinker Diwaker, Hon'ble Chief Justice on 27th and 28th May in GNEC IIT Roorkee, Knowledge Park 2, Greater Noida, Gautam Budh Nagar.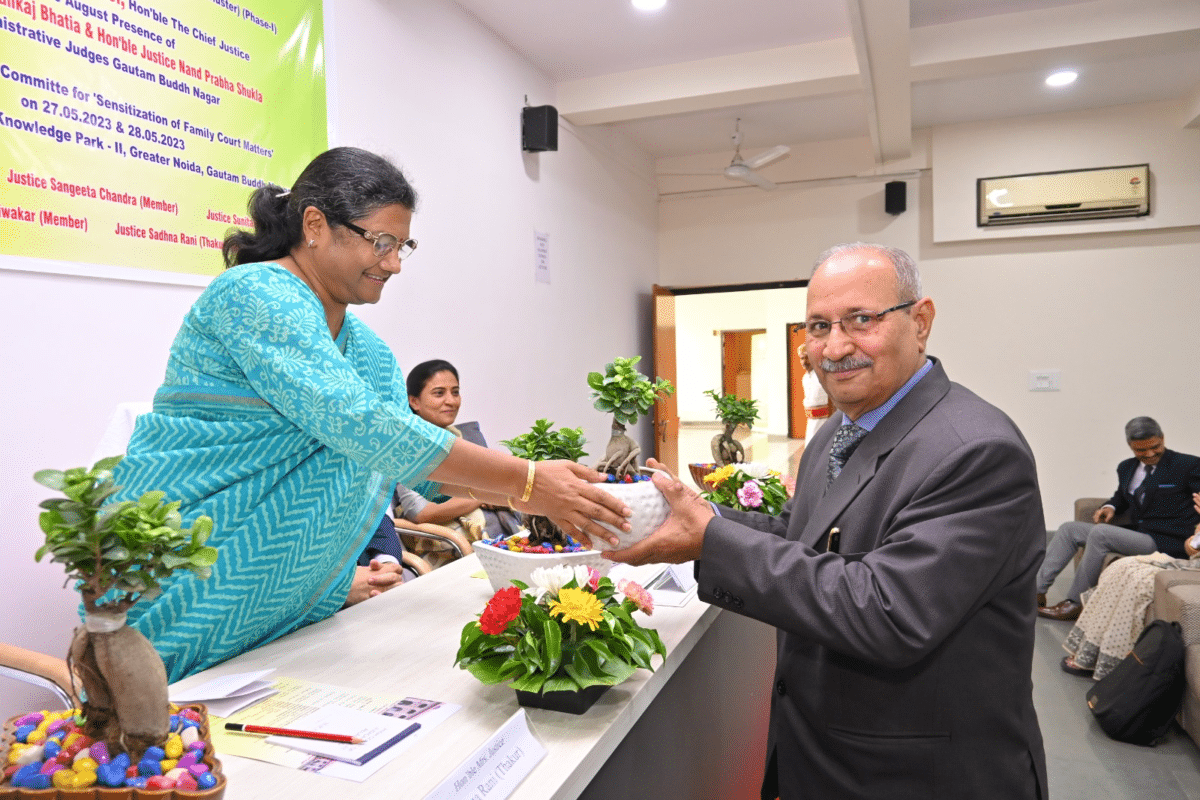 The programme was conducted under the aegis of The Allahabad High Court Committee for 'Sensitization of Family Court Matters' currently being Chaired by Justice Sunita Agarwal, Judge, Allahabad High Court, in association with 'The Committee for Mediation and Conciliation Centre at Allahabad'.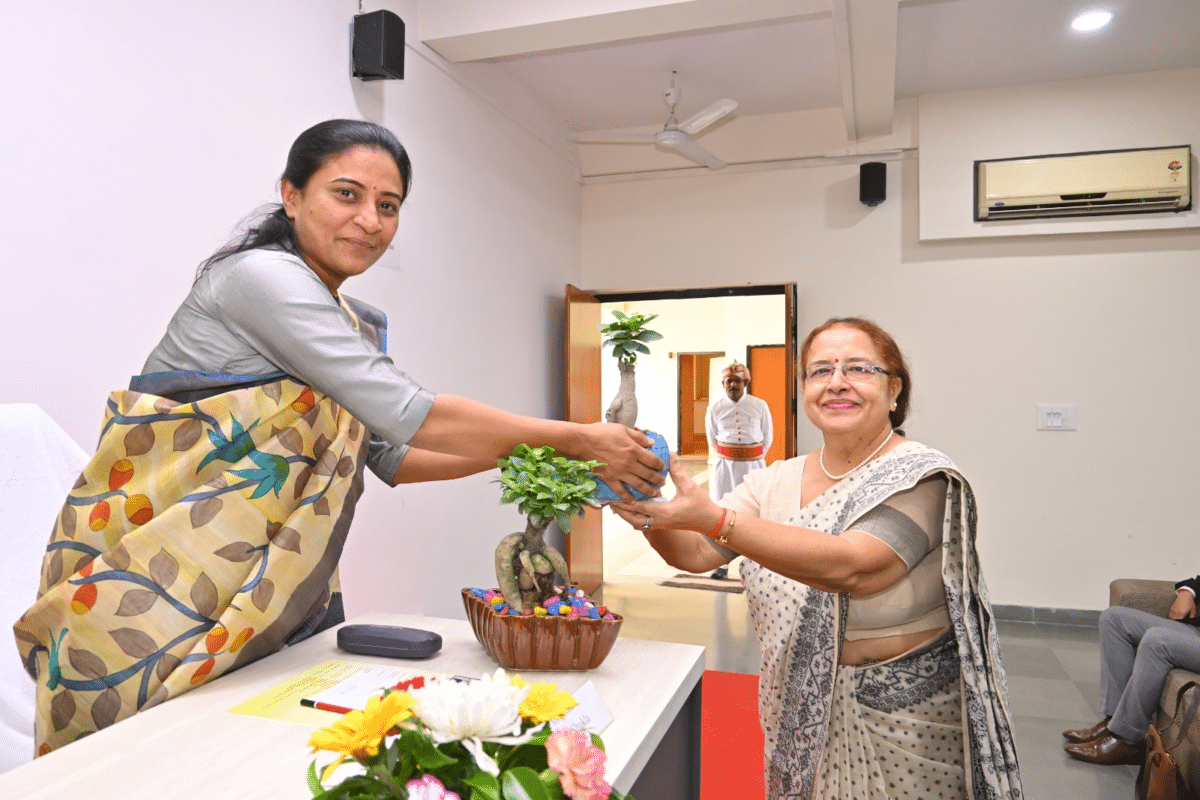 The workshop consisted of brainstorming on a wide arena of topics such as Effective and Ineffective communication, Barriers to Communication, Types of Communication, Verbal Communication, Non-Verbal Communication, Negotiation Styles, Competitive and Co-operative Negotiation Skills and various other allied topics through interactive sessions, role-plays and screening of relevant video clippings. The workshop was aimed at enhancing the skills of the Family Court Judges in dealing with matters of matrimonial disputes in the long run.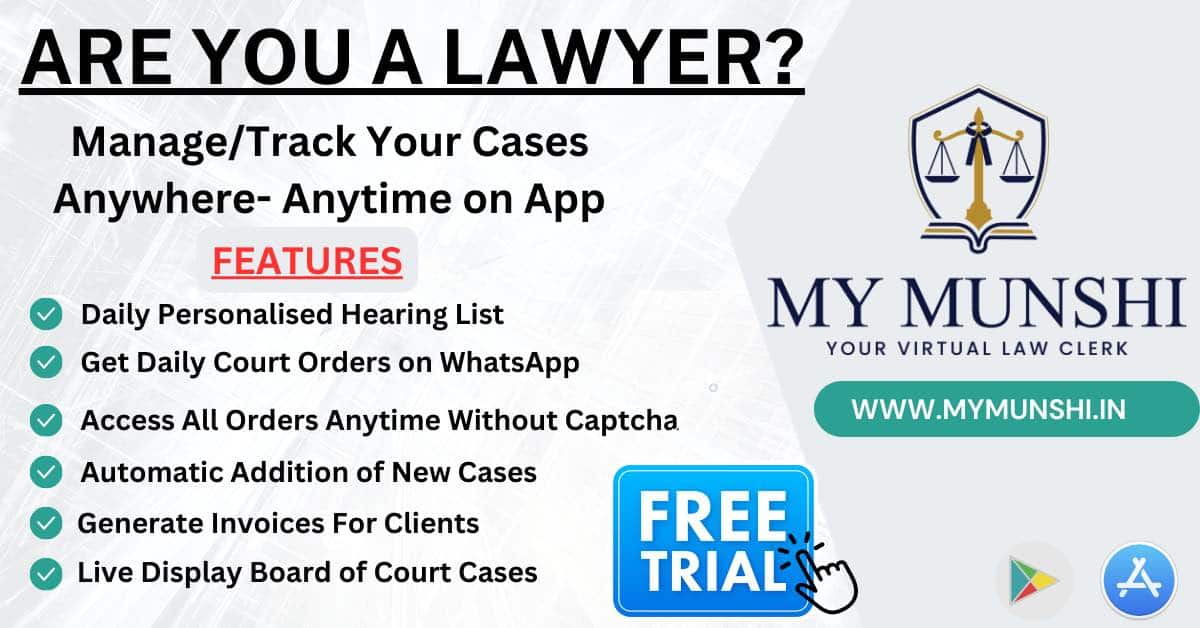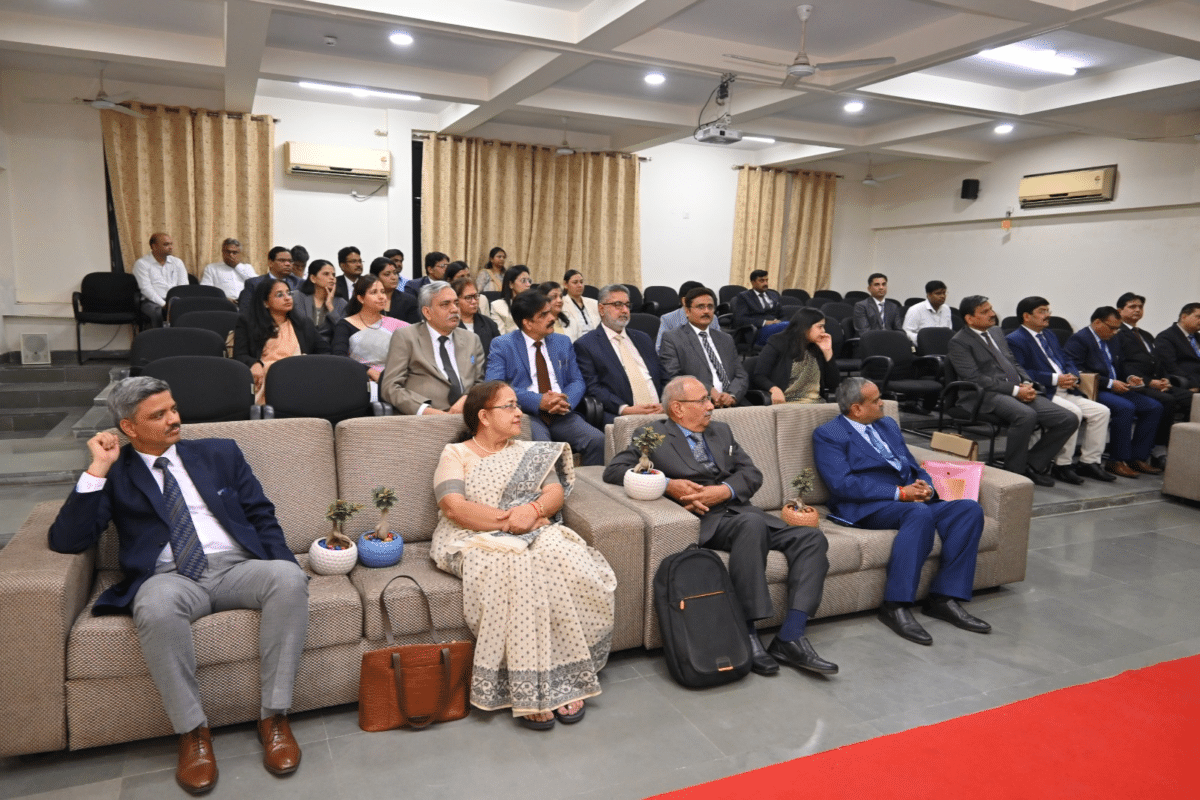 The resource persons for the workshop were expert Mediation Trainers of the Mediation and Conciliation Project Committee (M.C.P.C.), Supreme Court namely, Sri Anoop Kumar Srivastava, Sri Niraj Upadhyay, Smt. Rajlakshmi Sinha and Sri Sandeep Saxena. They focused on providing a panoramic outlook on the importance of tools of Mediation in resolving Family Disputes. The training will go a long way in enhancing mediation skills of the participating Family Court Judges.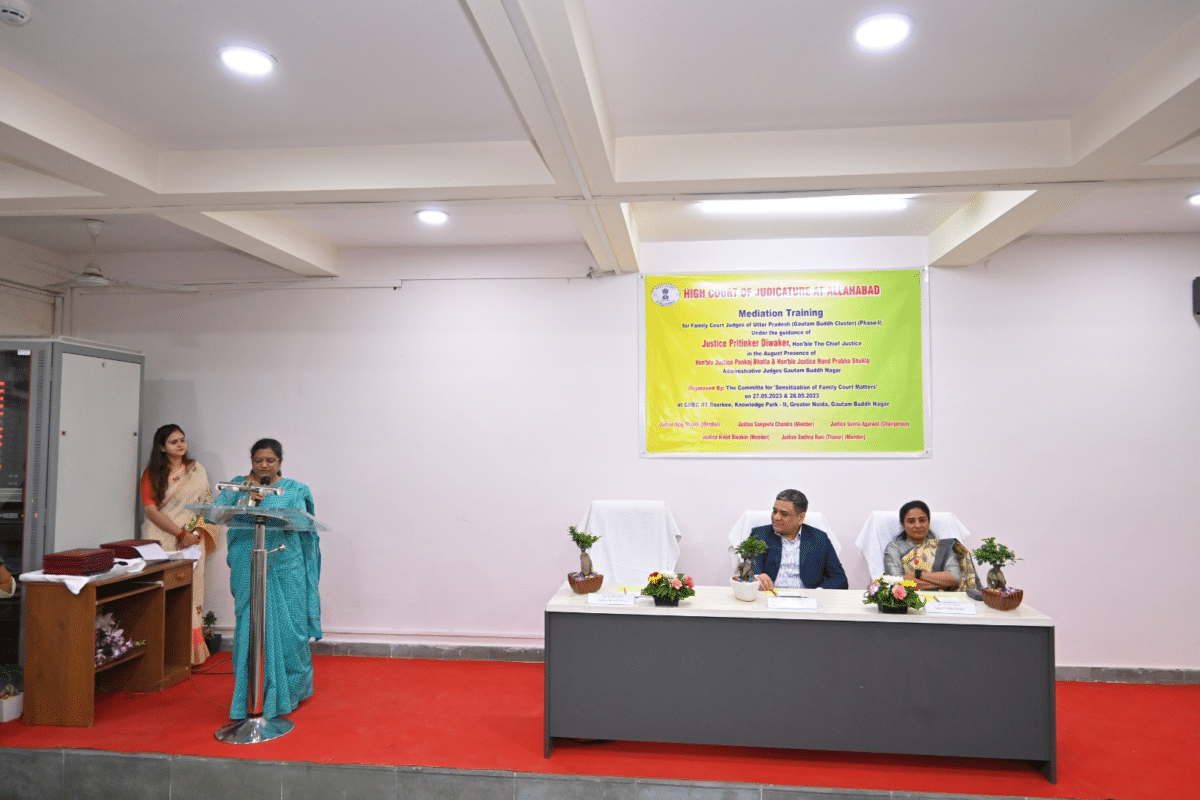 The Valedictory Session of the training program was conducted in the august presence of Justice Ajay Bhanot, Justice Sadhna Rani (Thakur), members of the Committee for Sensitization of Family Court Matters and Justice Nand Prabha Shukla Administrative Judge, Gautam Budh Nagar. In their adress, Justice Ajay Bhanot and Justice Sadhna Rani (Thakur) while expressing their satisfaction and happiness on the training program, expected that all the participating judges will use the techniques and methods taught in the program in day to day functioning to resolve the Family Matters before them.
Justice Sadhna Rani (Thakur) adressed that the endevaour of this workshop would only be considered successful if the Family Court Judges feel some change in their attitude and find themselves to be more sensitive in deciding the family court disputes.
She also advised that successful mediation does not only mean reconcillation but also includes mutual separation in family matters and successful mediation would be helpful in more disposal in less time and just minimazing the burdon of the court.
She thanked Hon'ble the Chairperson Justice Sunita Agarwal, other members of the Committee, resource persons, participants, Gautam Budh Nagar Judgeship and the team of I.I.T. Roorkie, Noida Campus for successful completion of the programme and stated that the true success is in right implementation of what we have learnt in this programme.
Certificates were distributed to the participating family court Judges by the Judges of the High Court, present in the programme.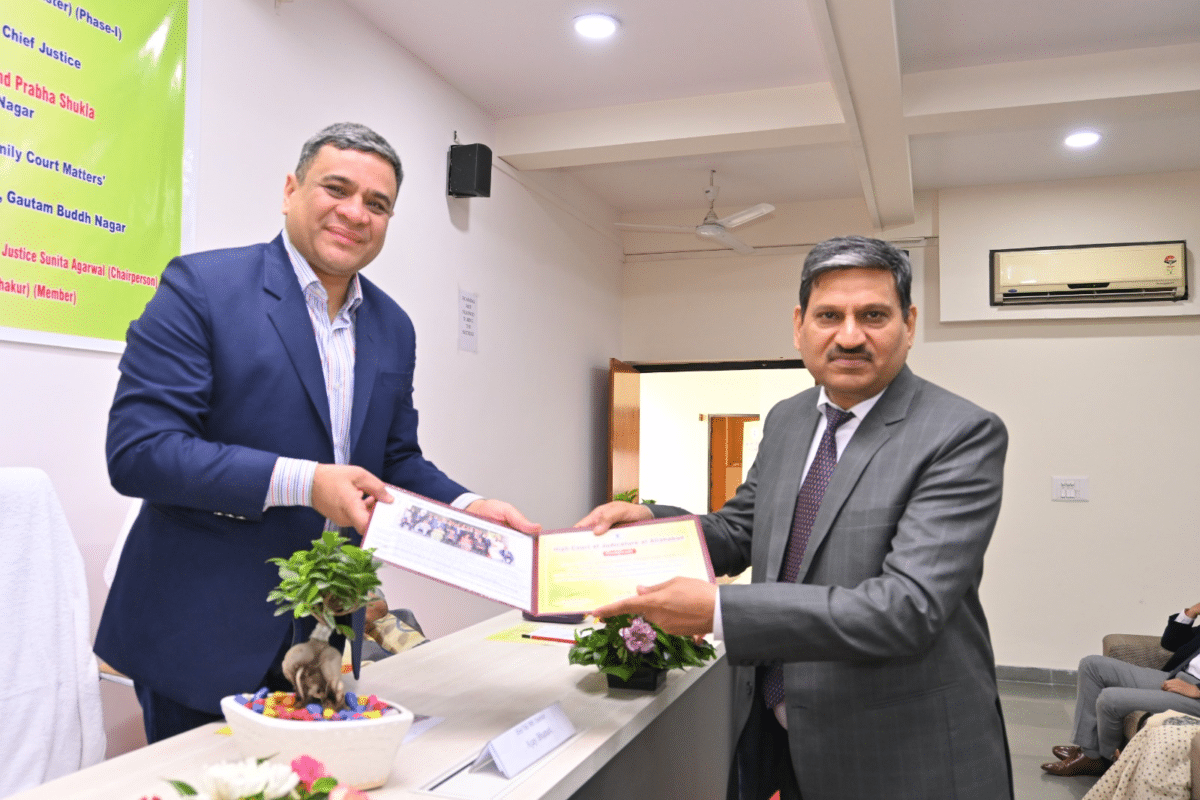 The vote of thanks was extended by Sri Kunal Vepa, Principal Judge, Family Court Ghaziabad. He expressed his gratitude to Justice Ajay Bhanot, Justice Sadhna Rani (Thakur) and Justice Nand Prabha Shukla for their guidance and motivation. He also expressed his thanks to Mediator Trainers of MCPC, Supreme Court of India, District Judge Gautam Budh Nagar, Officers and District Court Staff of Gautam Budh Nagar, GNEC IIT Roorkee Administration for all their assistance and support and the Media Personnel for their contribution in the training program.