The High Court of Delhi has designated 55 lawyers as Senior Advocates.
Those who were conferred the senior designation include Siddharth Agarwal, Viraj Datar, Percival Millmoria, Jayant Mehta, Malvika Trivedi, Sanjoy Ghosh, Malvika Trivedi, among others.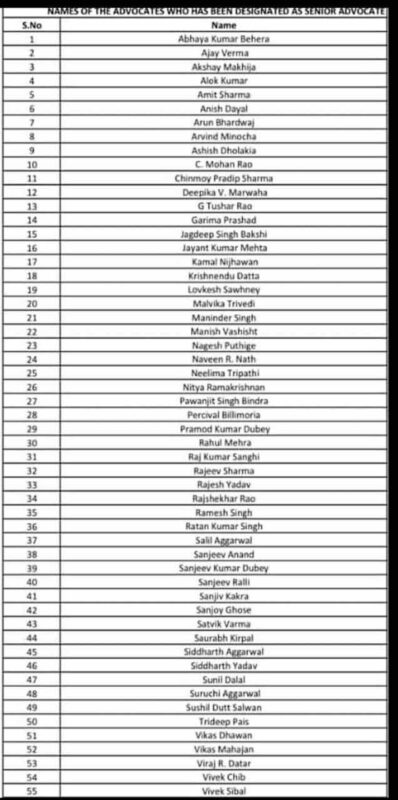 Applications for Senior Designations were called in 2019, under newly notified High Court of Delhi Designation of Senior Advocate Rules, 2018.
Soon after that, a petition was filed that challenged Rule 7 of Senior Designation Rules as it stated that three designated seniors have to recommend a lawyer.
Then on 15.05.2019, the Hon'ble High Court stayed the application of Rule 7.
A Division Bench comprising Hon'ble Chief Justice Rajendra Menon and Hon'ble Justice Anup Bhambani allowed lawyers to apply directly to the Committee to get designated as Senior Advocates.
Also Read
Later, a Committee under the aegis of Chief Justice DN Patel was formed to take the process further.