If you want to practice law, then it is necessary for you to pass a All India Bar Examination, which is a compulsory exam after studying law. This exam is conducted by the Bar Council of India.
Through this, the ability of the candidates to practice law in India is assessed.
Recently the BCI has brought some very significant changes in the exam pattern, which has become a matter of concern for new law graduates.
BCI changed the rules before the exam
The Bar Council of India is going to organize the 16th edition of the All India Bar Exam (AIBE 16) on 31st October.
Before the exam, BCI has once again given a big blow to the candidates. This time the BCI has banned the carrying of books, notes, guides etc. to the exam centre.
A new notification came on the AIBE website, in which it has been said carrying any kind of study material will not be allowed. For open book exam students can carry only bare act.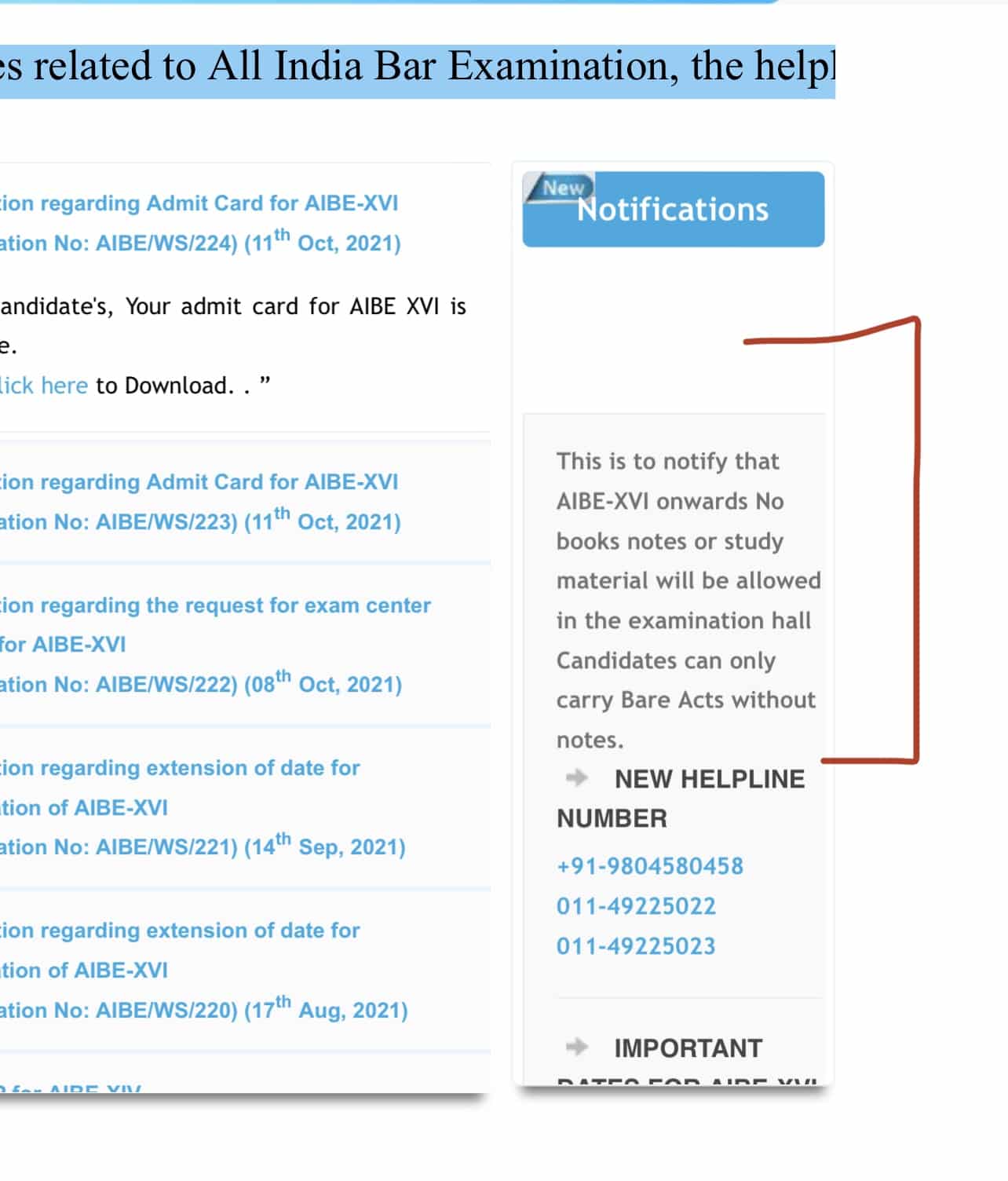 The Problem
Now the problem faced by students is that all most all the bare acts contain small notes in each section, therefore it come under the ban of BCI.
It is expected that Bar Council of India may come out with some clarification on this issue, which will give relief to students at large.